Hike
in
Whistler
&
Garibaldi
Park
Hike
in
Whistler
Glossary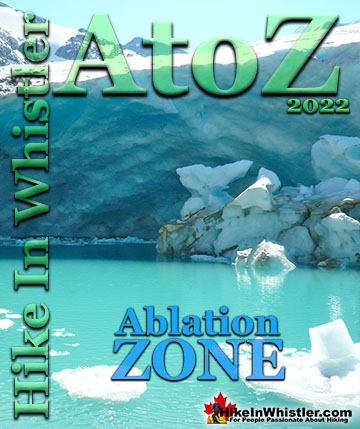 Ablation Zone: the lower altitude region of a glacier where there is a net loss of ice mass due to melting, sublimation, evaporation, ice calving or ...
Read more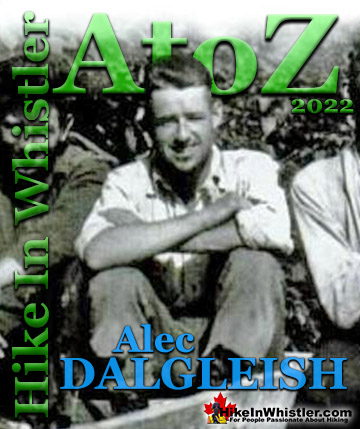 Alec Dalgleish (1 August 1907 - 26 June 1934) was a highly respected mountaineer and climber out of Vancouver in the 1920's and 1930's.  His enthusiasm and ...
Read more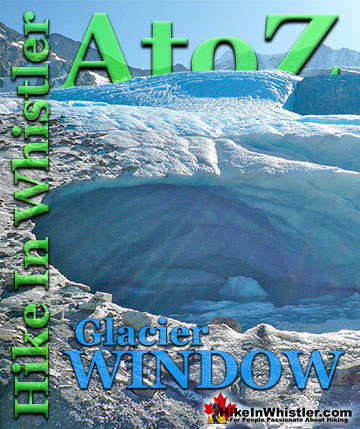 Glacier Window: the cave-like opening at the mouth of a glacier where meltwater runs out.  Glacier windows are often extraordinarily beautiful.  A blue glow ...
Read more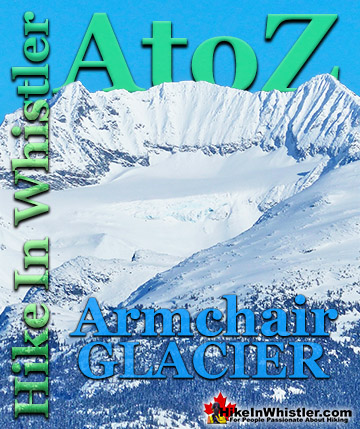 Armchair Glacier is one of the many easily identifiable mountain features around Whistler.  Along with
Wedge Mountain
and
Black Tusk
, Armchair Glacier has a ...
Read more
Bench: a flat section in steep terrain.  Characteristically narrow, flat or gently sloping with steep or vertical slopes on either side.  A bench can be ...
Read more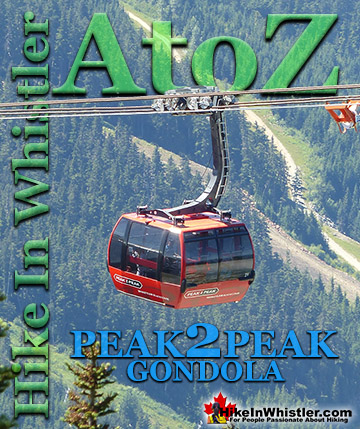 Read more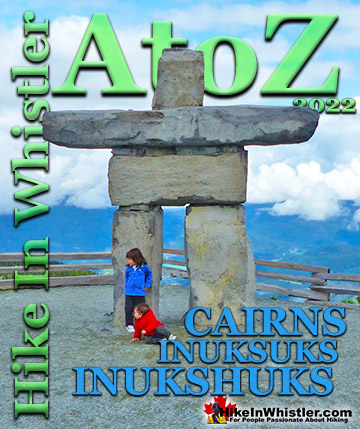 Cairns, inukshuks or inuksuks are a pile or arrangement of rocks used to indicate a route, landmark or a summit.  The word cairn originates from the ...
Read more
Hike
in
Whistler
News
&
Blog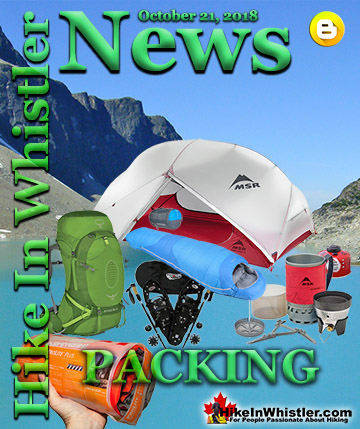 October 21th, 2018:
Pack smart by putting heavier items close to your back and higher up your pack.  Be organized and think of keeping important things ...
Read More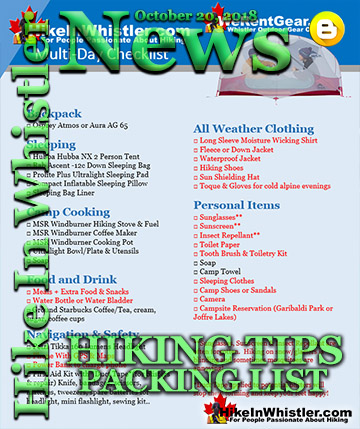 October 20th, 2018:
A little knowledge before you head out into the wilderness is a good idea.  Especially if you are new to hiking or in unknown terrain.  ...
Read More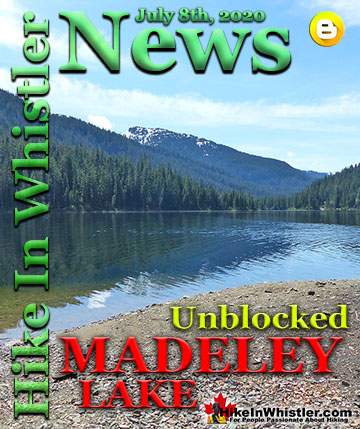 July 8th, 2020:
One of Whistler's most impressive drive-to mountain lakes,
Madeley Lake
is accessible once again. It appears a large public outcry forced, or ...
Read More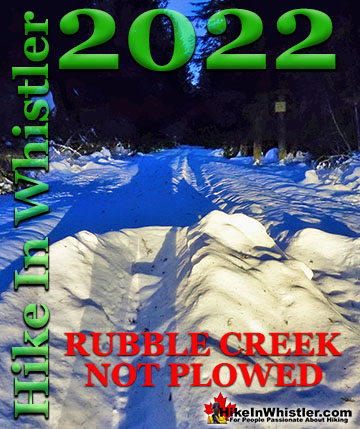 December 27th, 2021:
The Rubble Creek trailhead to Garibaldi Provincial Park is not being snowplowed this winter(2021/2022).  Last winter, after years of ...
Read More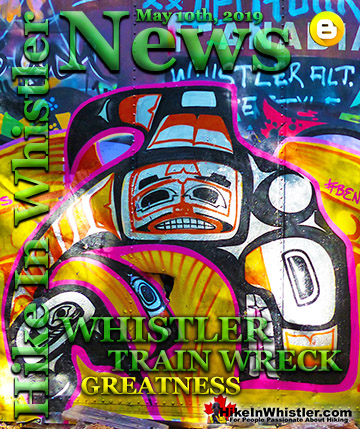 May 10th, 2019: 
Whistler Train Wreck
is home to several stunning murals painted on the old wrecked boxcars.  Mixed with graffiti art, some of murals stand ...
Read More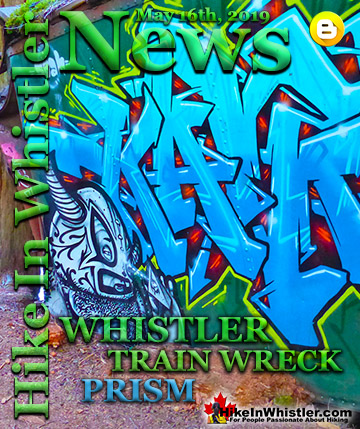 Read More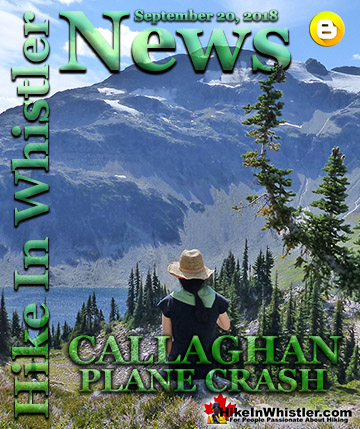 Read More
Explore
BC
Hiking
Destinations!