Blackcomb Mountain holds an impressive and ever growing array of hiking trails. From the moment you arrive at the Rendezvous Lodge, you see hiking trails ascend into the distance. The Rendezvous Lodge is home to a cafeteria style restaurant, a fine dining restaurant, gift shops, washrooms, and quite a lot else.  The Rendezvous Lodge is centre of activity on Blackcomb Mountain and the Roundhouse Lodge is the same on Whistler Mountain.
Little effort, amazing alpine scenery
Easily escape the crowds by hiking longer trails
Rendezvous Lodge is great for dining & drinking
Accessing alpine terrain beyond trails is easy

Unmarked route continues to Russet Lake

Bivouacking beyond marked trails is amazing
Extraordinary views of Whistler Mountain & more

Distant Overlord Glacier is stunning

Very organized trails & route markers/maps

Access is restricted by snow to early June

Whether you are doing a long hike or just one of the short ones, stopping here before and after for a meal and/or a beer is almost essential.  Blackcomb Mountain has come alive with beautiful hiking trails in recent years.  With the 2008 addition of the Peak2Peak Gondola which connects Blackcomb Mountain to Whistler Mountain, the demand for mountain trails is higher than ever.  A dozen years ago, you would just have had some rough hiking trails to follow, and not many hikers to follow them.  Now you have mapboards, trail signs, viewpoint seating areas and six popular, named trails to hike. The majority of the Blackcomb Mountain trails are easy and relaxing, however the Decker Loop trail at the far end of Blackcomb Mountain is very challenging and spectacularly scenic. For the most part, you will find yourself winding through a nice alpine forest scattered with enormous fields of erratics leading to one great viewpoint after another.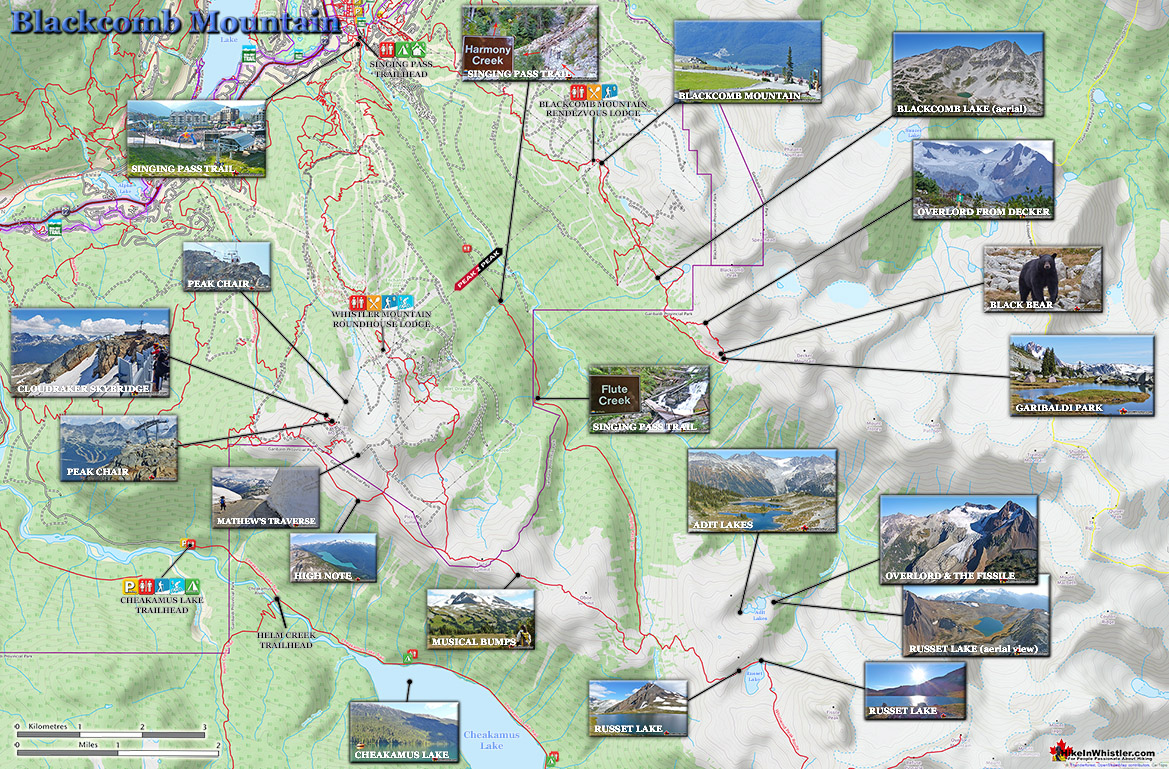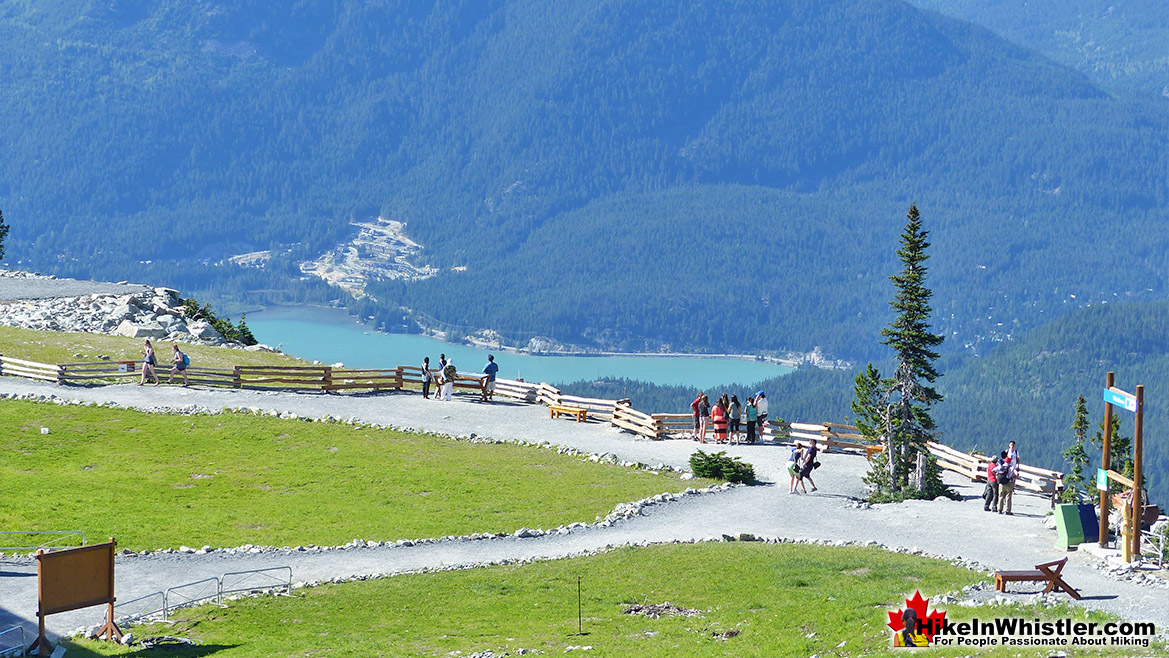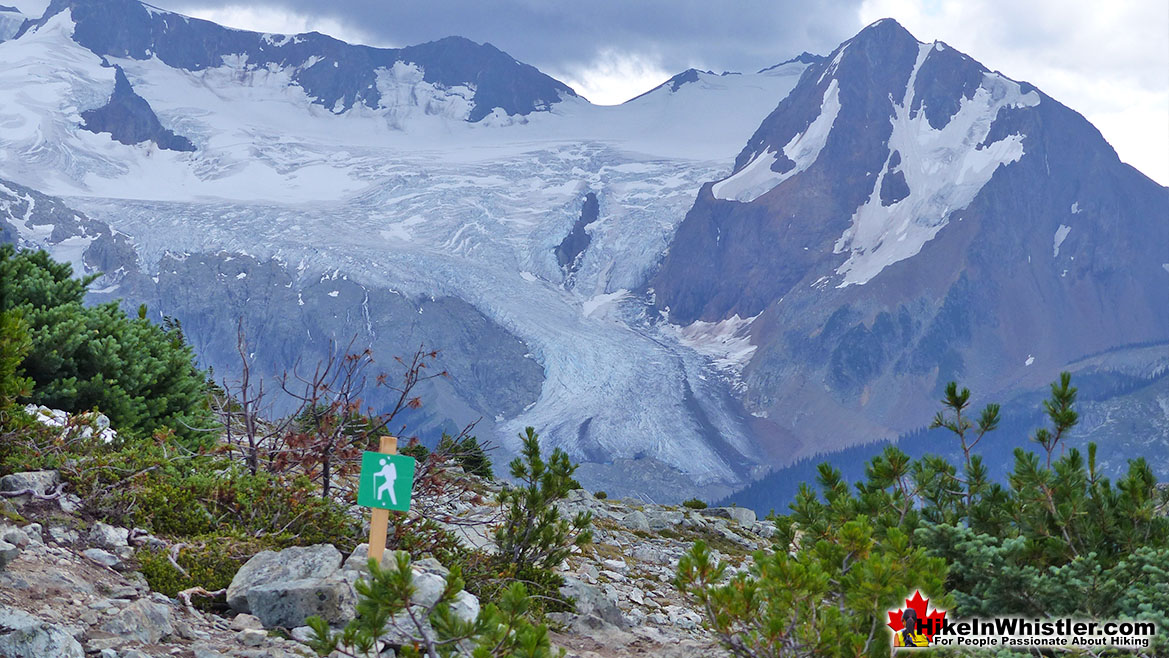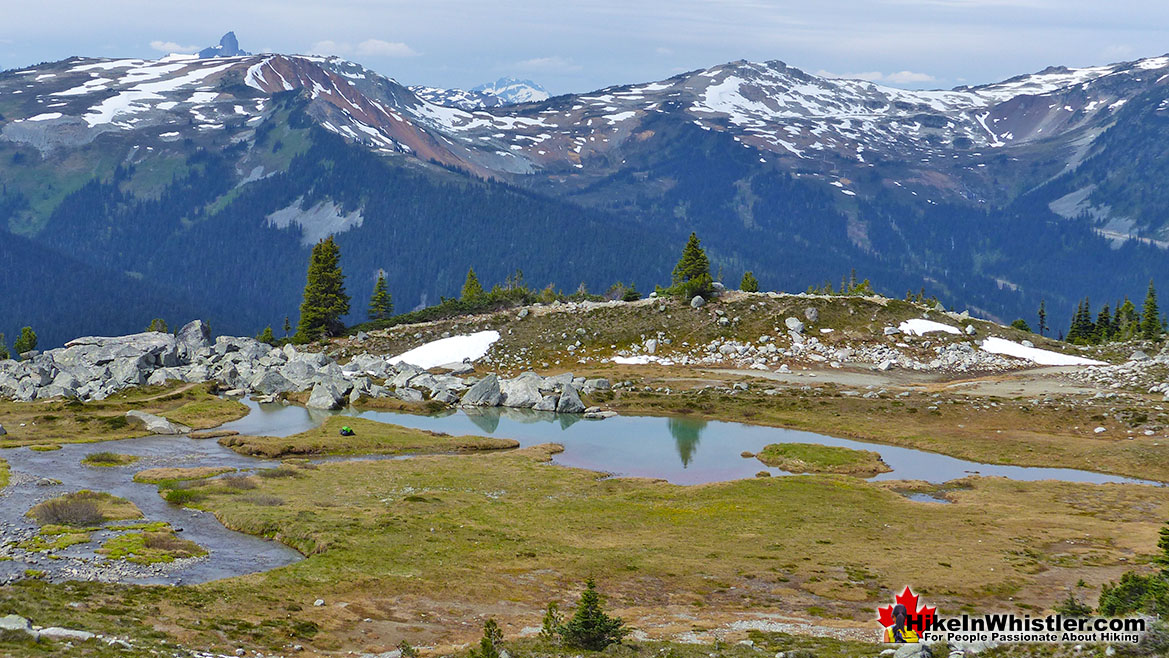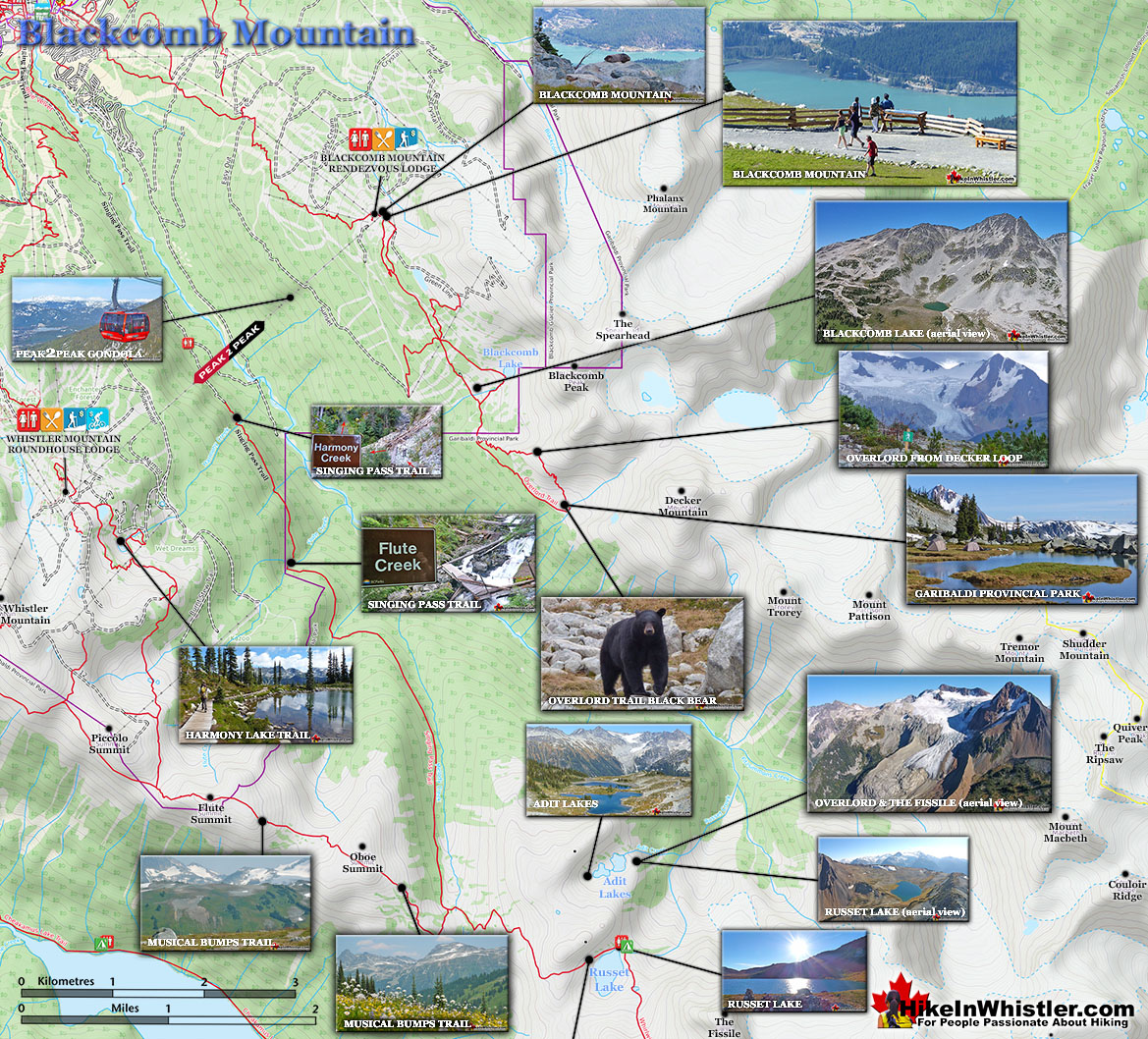 More Hiking Info for Blackcomb Mountain...
Two Fantastic Books About BC Hiking!


Here are two excellent books on hiking and geology of British Columbia.  Matt Gunn's Scrambles in Southwest British Columbia includes the various routes to the summit of Wedge Mountain as well as summit routes to the neighbouring peaks, Weart, Cook, Parkhurst and Rethel.  Mount Weart is the second highest mountain in Garibaldi Park and is located just north of Wedge Mountain, separated by the Wedge-Weart Col.  Published in 2005, Scrambles in Southwest British Columbia is still the best guide in print or online.  A Passion for Mountains by Kathryn Bridge is a fascinating look at Don and Phyllis Munday's prolific exploration of the mountains in BC.  Based out of Vancouver, they were dominant figures of the climbing community in the early 1900's.  In 1923 they visited their friend Neal Carter in Alta Lake(Whistler) and explored the mountains around the valley.. many for the first time!
**We participate in the Amazon Services LLC Associates Program and earn a small commission on purchases we link through to Amazon at no extra cost to you.  We only link to books and products we love and highly recommend.  Thanks for your support!**
Whistler & Garibaldi Hiking

Alexander Falls  

Ancient Cedars  

Black Tusk  

Blackcomb Mountain  

Brandywine Falls  

Brandywine Meadows  

Brew Lake  

Callaghan Lake  

Cheakamus Lake  

Cheakamus River  

Cirque Lake 

Flank Trail 

Garibaldi Lake 

Garibaldi Park 

Helm Creek  

Jane Lakes 

Joffre Lakes  

Keyhole Hot Springs  

Logger's Lake  

Madeley Lake  

Meager Hot Springs 

Nairn Falls  

Newt Lake 

Panorama Ridge 

Parkhurst Ghost Town 

Rainbow Falls  

Rainbow Lake 

Ring Lake  

Russet Lake  

Sea to Sky Trail 

Skookumchuck Hot Springs  

Sloquet Hot Springs 

Sproatt East 

Sproatt West  

Taylor Meadows  

Train Wreck  

Wedgemount Lake  

Whistler Mountain

January 

February 

March 

April 

May 

June 

July 

August 

September 

October 

November 

December