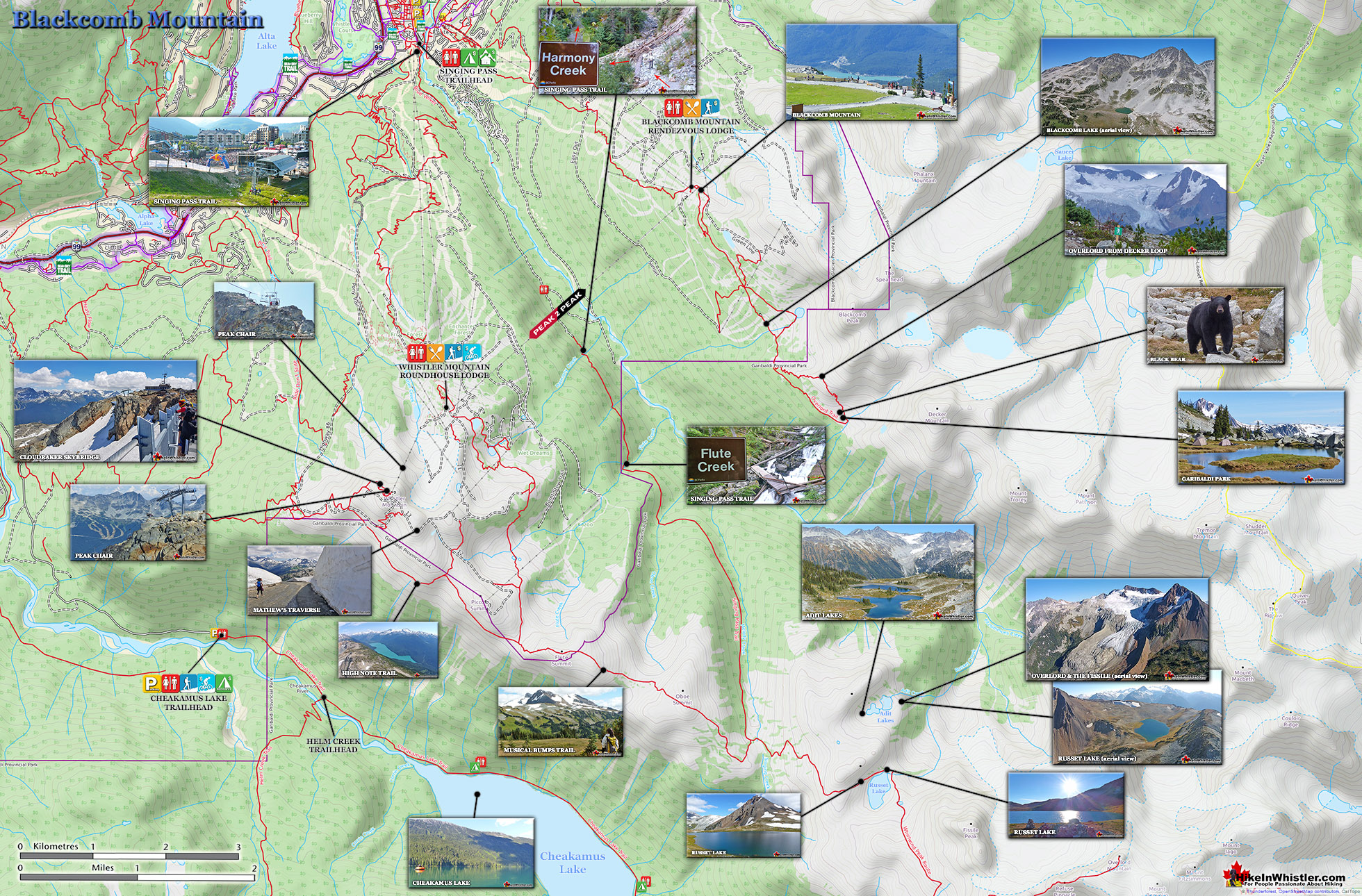 Blackcomb Mountain holds an impressive and ever growing array of hiking trails. From the moment you arrive at the Rendezvous Lodge, you see hiking trails ascend into the distance. The Rendezvous Lodge is home to a cafeteria style restaurant, a fine dining restaurant, gift shops, washrooms, and quite a lot else.  The Rendezvous Lodge is centre of activity on Blackcomb Mountain and the Roundhouse Lodge is the same on Whistler Mountain.
Little effort, amazing alpine scenery
Easily escape the crowds by hiking longer trails
Rendezvous Lodge is great for dining & drinking
Accessing alpine terrain beyond trails is easy

Unmarked route continues to Russet Lake

Bivouacking beyond marked trails is amazing
Extraordinary views of Whistler Mountain & more

Distant Overlord Glacier is stunning

Very organized trails & route markers/maps

Access is restricted by snow to early June

Whether you are doing a long hike or just one of the short ones, stopping here before and after for a meal and/or a beer is almost essential.  Blackcomb Mountain has come alive with beautiful hiking trails in recent years.  With the 2008 addition of the Peak2Peak Gondola which connects Blackcomb Mountain to Whistler Mountain, the demand for mountain trails is higher than ever.  A dozen years ago, you would just have had some rough hiking trails to follow, and not many hikers to follow them.  Now you have mapboards, trail signs, viewpoint seating areas and six popular, named trails to hike. The majority of the Blackcomb Mountain trails are easy and relaxing, however the Decker Loop trail at the far end of Blackcomb Mountain is very challenging and spectacularly scenic. For the most part, you will find yourself winding through a nice alpine forest scattered with enormous fields of erratics leading to one great viewpoint after another.
Whistler Mountain and Blackcomb Mountain Map
Blackcomb and Whistler mountains have a staggering number of sights to see in the summertime.  The hiking trails on Blackcomb start from Rendezvous Lodge, high up on Blackcomb.  To get there you can take the Blackcomb Gondola from the Upper Village or the Peak 2 Peak Gondola from Whistler Mountain.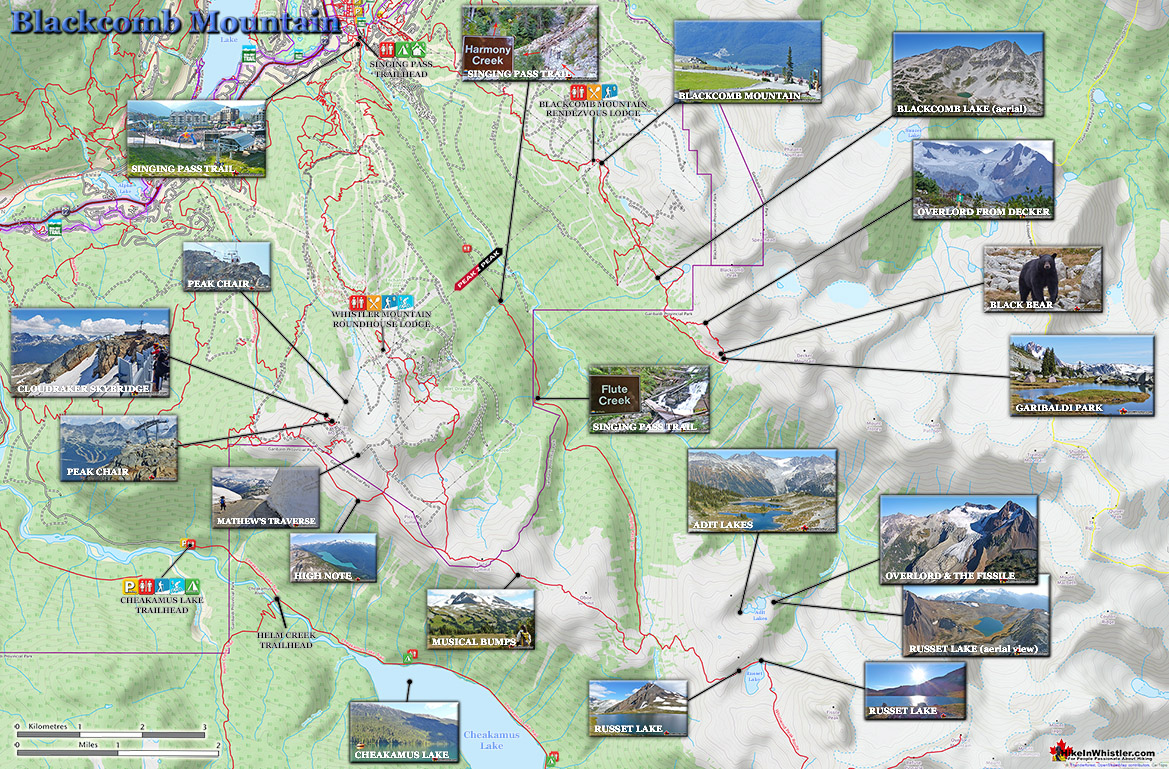 Blackcomb View of Green Lake
This beautiful viewpoint overlooking Green Lake is found next to Rendezvous Lodge.  Both the Blackcomb Gondola and the Peak 2 Peak Gondola are also just steps away.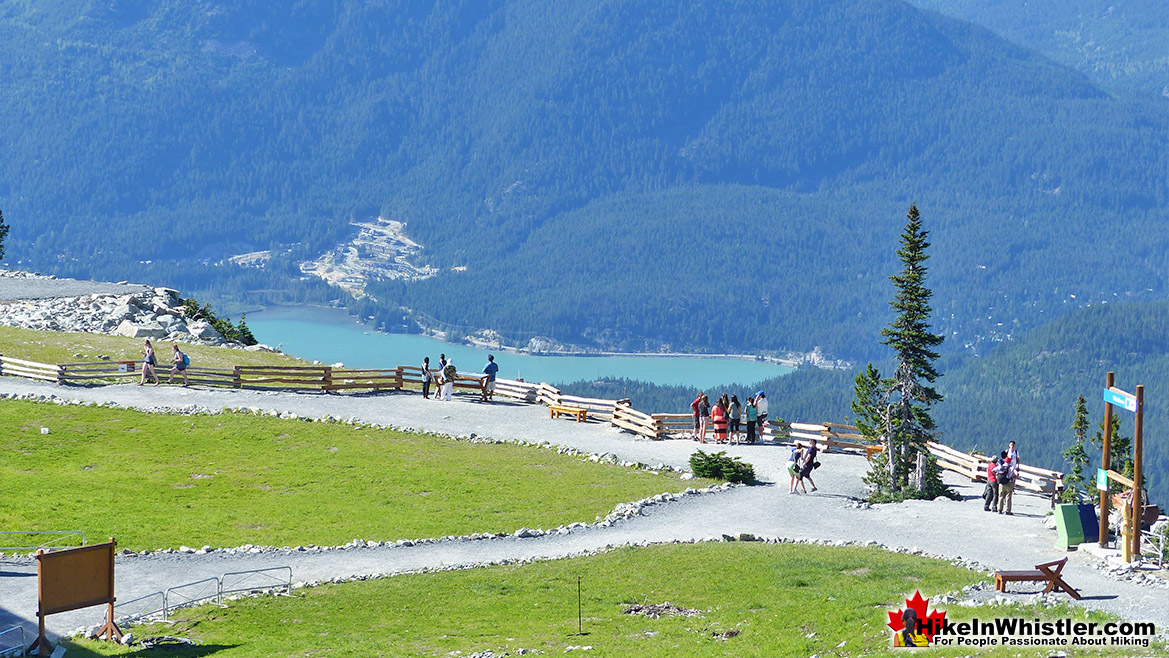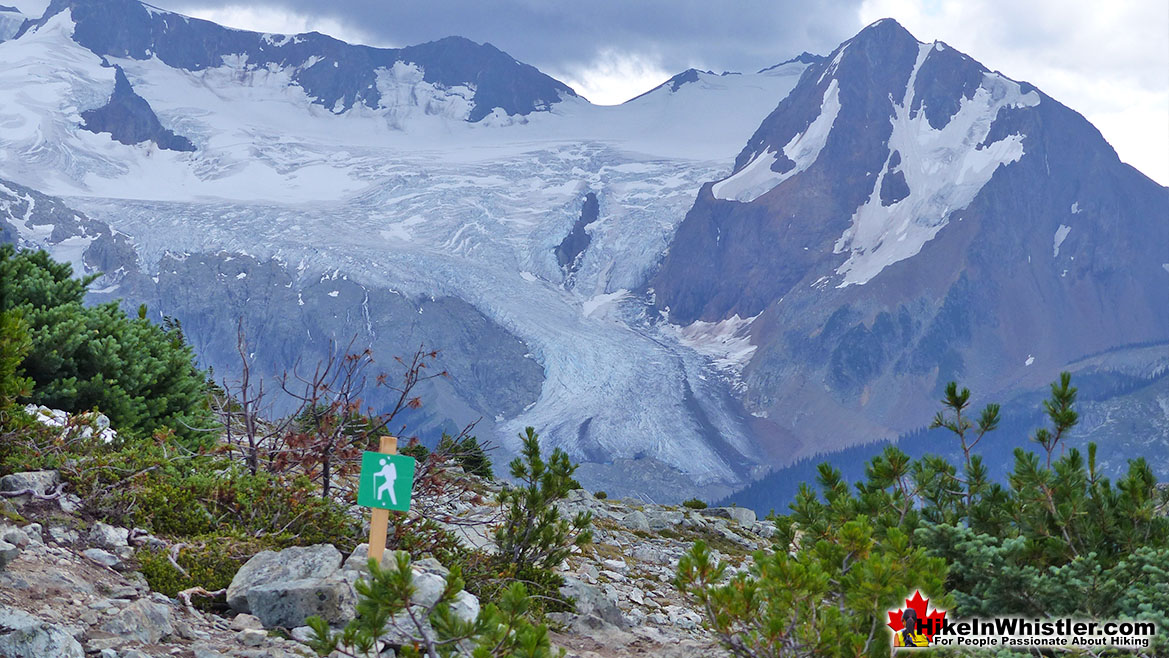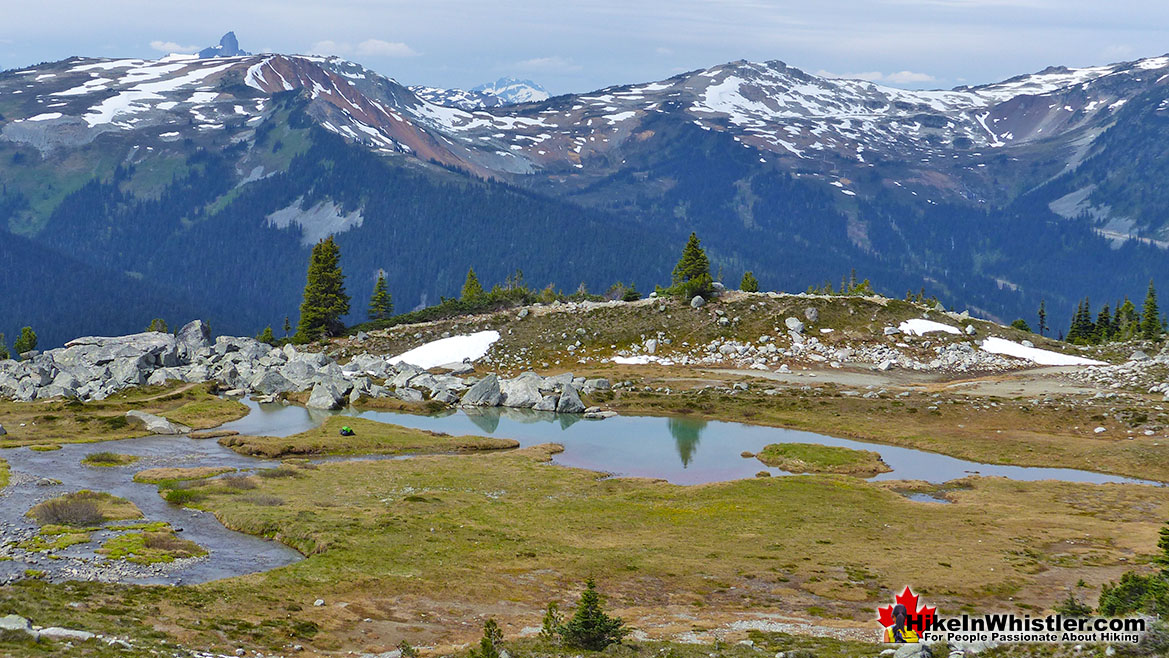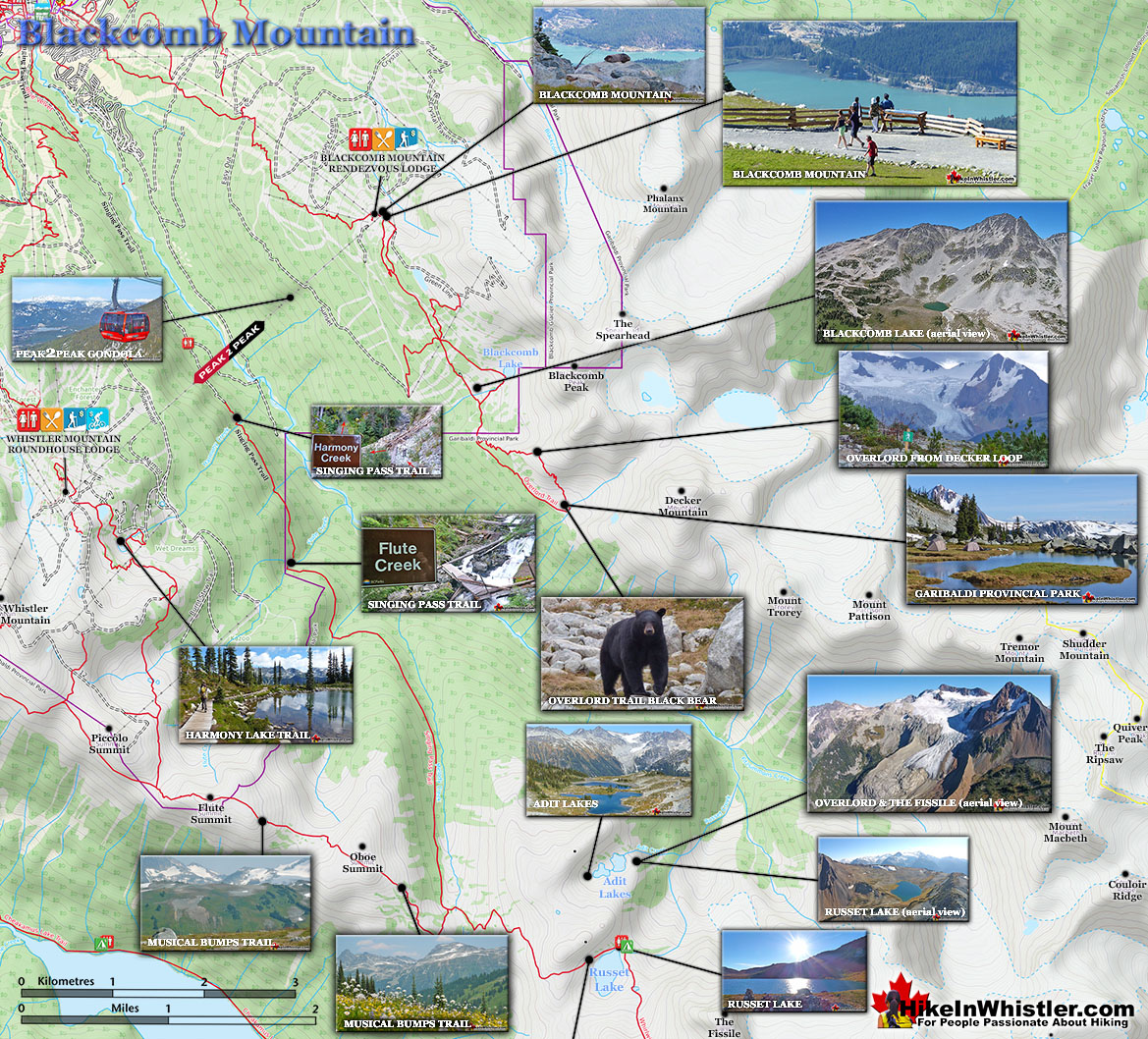 More Hiking Info for Blackcomb Mountain...
More Whistler & Garibaldi Park Hiking Maps!

Whistler & Garibaldi Park Glossary A to Z

The Best Whistler & Garibaldi Park Hiking Trails!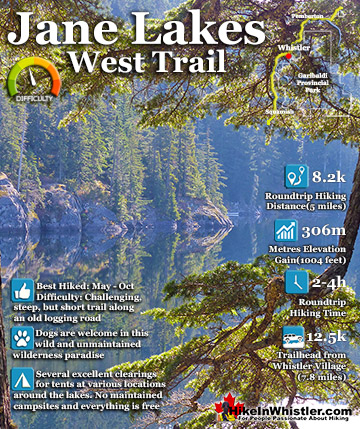 Jane Lakes are a very remote feeling set of lakes in the beautiful wilderness near Cheakamus Crossing.  Consisting of three lakes, West Jane Lake, East Jane Lake and Little Jane Lake, they have a great ...
Read more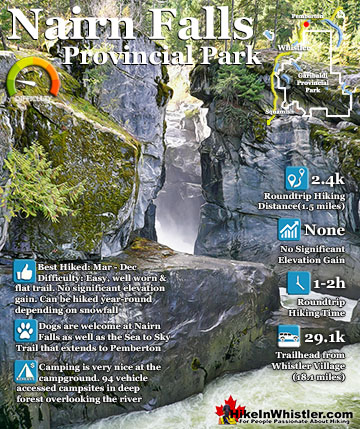 Nairn Falls is a wonderful, crashing and chaotic waterfall that surrounds you from the deluxe viewing platform that allows you to safely watch it from above.  The beautiful, green water rushes through the ...
Read more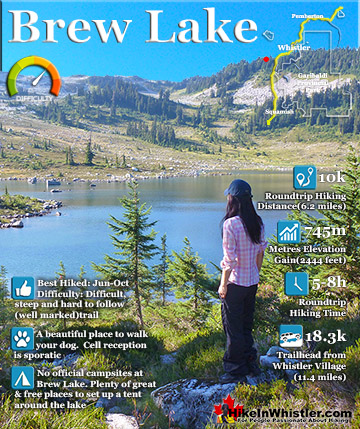 Brew Lake is beautiful mountain lake just a short drive south of Whistler and is relatively unknown and seldom hiked. Laying at the base of Mount Brew, Brew Lake lays in a massive alpine valley of enormous ...
Read more