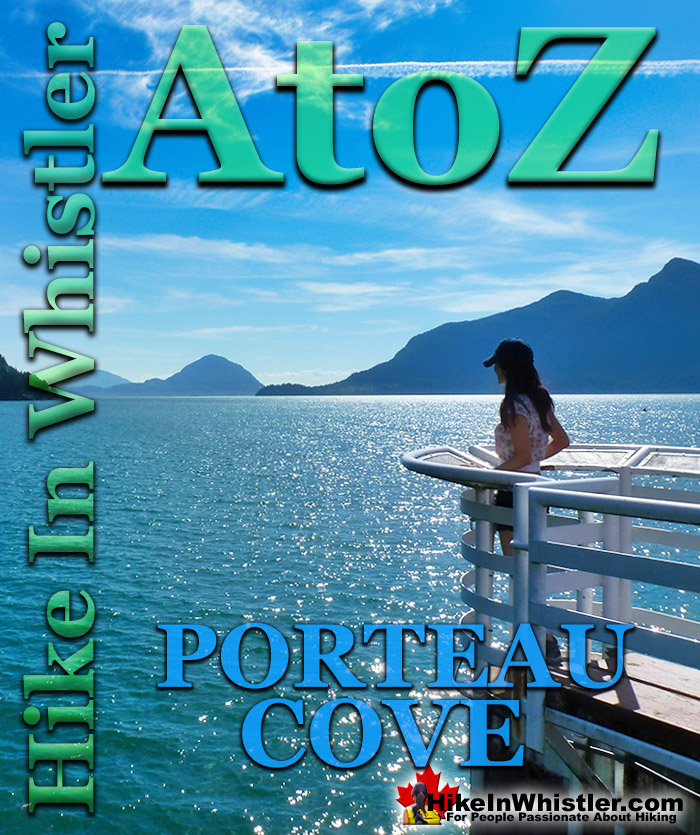 Porteau Cove is a beautiful little stop on the drive to or from Whistler. You will notice the lack of convenient washroom stops on the way to or from Whistler on the Sea to Sky Highway, and if nothing else, makes Porteau Cove a perfect rest stop. Aside from washrooms there is a wonderful pier with viewing platforms that hover high above the ocean of this majestic and enormous Canadian fjord - the most southerly fjord in North America.
Whistler & Garibaldi Hiking

Alexander Falls  

Ancient Cedars  

Black Tusk  

Blackcomb Mountain  

Brandywine Falls  

Brandywine Meadows  

Brew Lake  

Callaghan Lake  

Cheakamus Lake  

Cheakamus River  

Cirque Lake 

Flank Trail 

Garibaldi Lake 

Garibaldi Park 

Helm Creek  

Jane Lakes 

Joffre Lakes  

Keyhole Hot Springs  

Logger's Lake  

Madeley Lake  

Meager Hot Springs 

Nairn Falls  

Newt Lake 

Panorama Ridge 

Parkhurst Ghost Town 

Rainbow Falls  

Rainbow Lake 

Ring Lake  

Russet Lake  

Sea to Sky Trail 

Skookumchuck Hot Springs  

Sloquet Hot Springs 

Sproatt East 

Sproatt West  

Taylor Meadows  

Train Wreck  

Wedgemount Lake  

Whistler Mountain

January 

February 

March 

April 

May 

June 

July 

August 

September 

October 

November 

December
There is a nice campground that extends down the shore towards Vancouver. Porteau Cove is well known in the Scuba Diving community for amazing diving.  In fact a ship was purposely sunk in the area to increase the already amazing diving appeal. Other underwater curiosities make this a well used and beautiful place to dive. On any given day, you will see groups of scuba divers in the distance or getting in or out of the water. Their entry area by the boat ramp has a nice description of what is under the water that makes it such a fascinating place to dive.  One the pier you will find an interpretive tour of sorts as their are descriptions, every few metres along the railings of what you may see from the pier viewpoints. Much like Lighthouse Park, you can visit Porteau Cove during any type of weather and be glad you stopped.  The views are sensational and the enormous pier takes you right out, far above the ocean. Porteau Cove is very easy to find.  Just keep your eye out for the highway sign directing you to the turnoff. If driving from Vancouver the Porteau Cove turnoff is 39.3 kilometres from Vancouver if you zero your odometer just before the Lions Gate Bridge. When you turn in from the highway you will see a parking lot on your left with the washrooms and another huge parking area next to the Porteau Cove pier. This pier is quite large and has great views of the fjord. There is a nice beach and campground if you continue along the road just past the pier. Lots of picnic tables and a great place to stop for lunch on the way to or from Whistler.
Beautiful Porteau Cove Provincial Park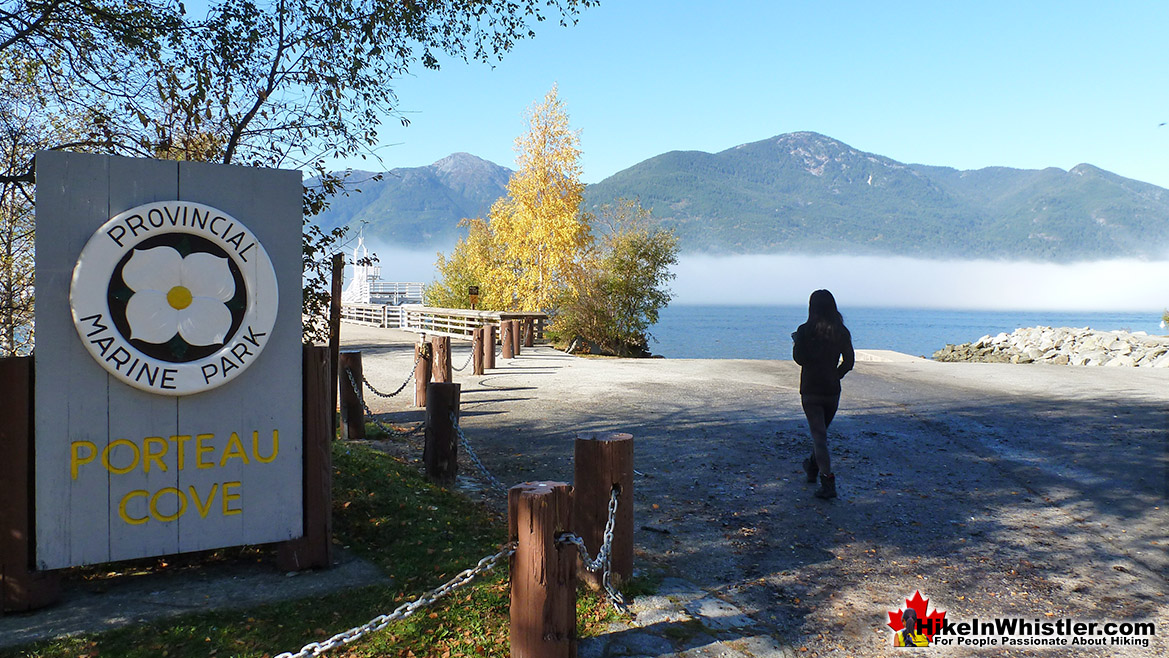 The Wonderful Dock at Porteau Cove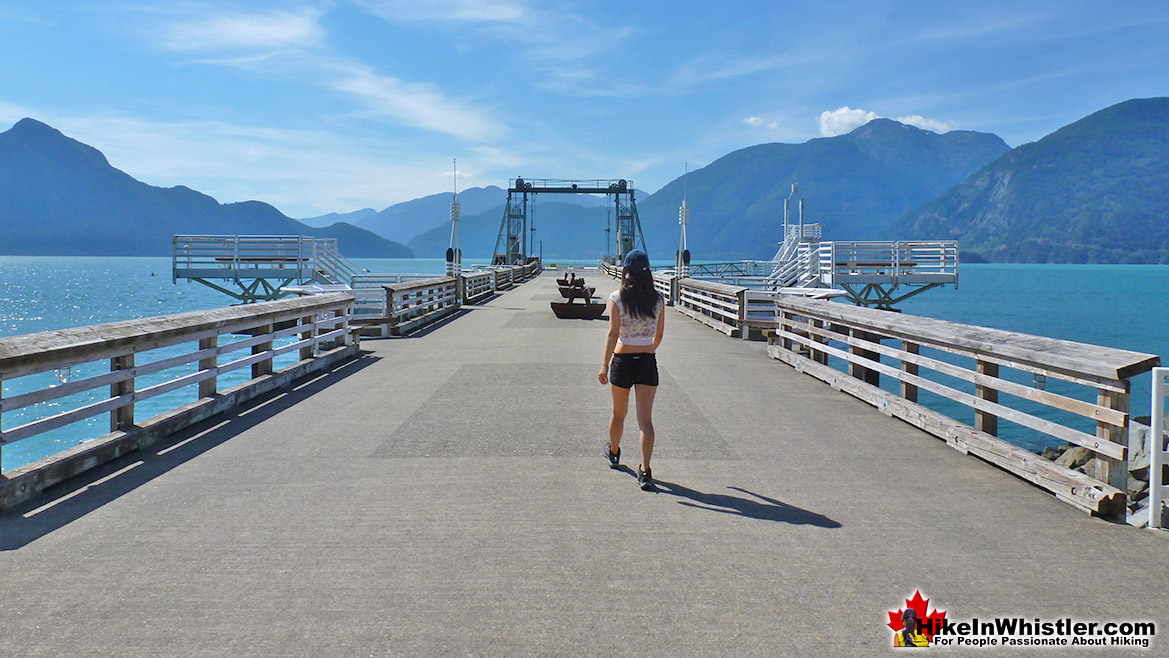 Porteau Cove Viewing Platform Overlooking Howe Sound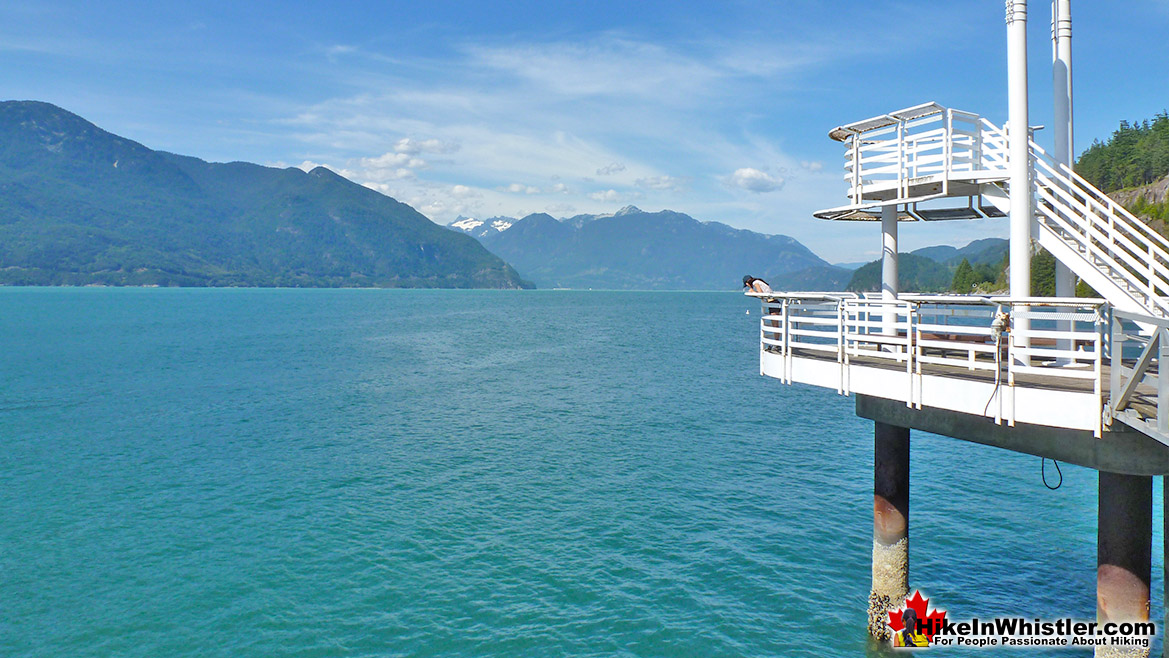 The Beautiful and Popular Porteau Cove Campsite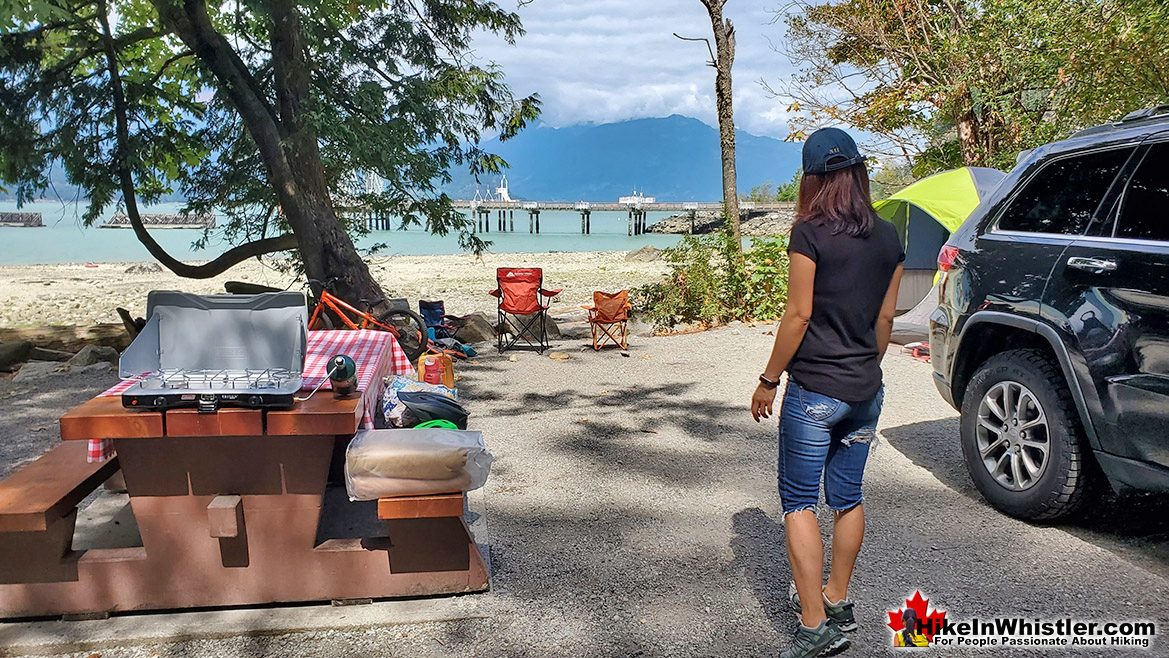 Porteau Cove Campsite View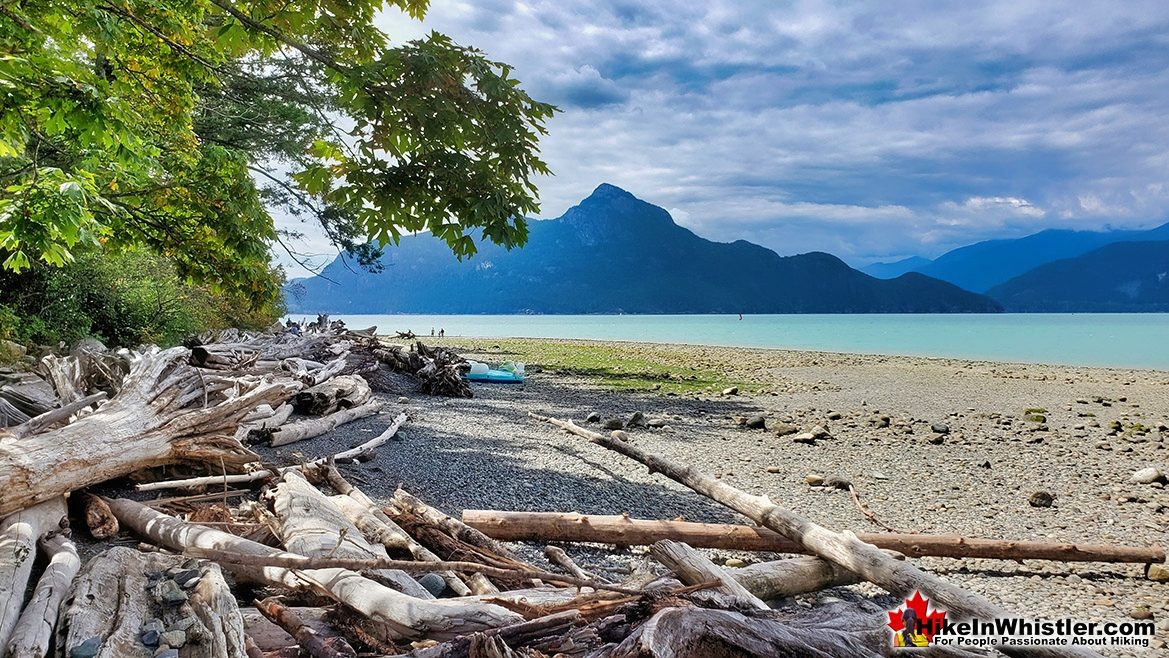 More Whistler & Garibaldi Park Hiking A to Z!

The Best Whistler & Garibaldi Park Hiking Trails!
Whistler & Garibaldi Park Best Hiking by Month!

Explore BC Hiking Destinations!