Hoary Marmots are the cute, pudgy, twenty plus pound ground squirrels that have evolved to live quite happily in the hostile alpine areas around Whistler.  In the northwest of North America, marmots have a distinct grey in their hair, a hoary colour, so have been named hoary marmots. They manage to survive quite happily in the alpine, largely by hibernating for 8 months of the year and largely for having a surprisingly varied array of food in such an inhospitable environment.
Whistler & Garibaldi Hiking

Alexander Falls  

Ancient Cedars  

Black Tusk  

Blackcomb Mountain  

Brandywine Falls  

Brandywine Meadows  

Brew Lake  

Callaghan Lake  

Cheakamus Lake  

Cheakamus River  

Cirque Lake 

Flank Trail 

Garibaldi Lake 

Garibaldi Park 

Helm Creek  

Jane Lakes 

Joffre Lakes  

Keyhole Hot Springs  

Logger's Lake  

Madeley Lake  

Meager Hot Springs 

Nairn Falls  

Newt Lake 

Panorama Ridge 

Parkhurst Ghost Town 

Rainbow Falls  

Rainbow Lake 

Ring Lake  

Russet Lake  

Sea to Sky Trail 

Skookumchuck Hot Springs  

Sloquet Hot Springs 

Sproatt East 

Sproatt West  

Taylor Meadows  

Train Wreck  

Wedgemount Lake  

Whistler Mountain

January 

February 

March 

April 

May 

June 

July 

August 

September 

October 

November 

December
Hoary Marmots live off of grasses, berries, lichens, mosses, and roots and flowers. And live quite well it seems, as they always look well fed, which has one great drawback. They are sought after by bears and wolves. They have a wonderful defense system though. They are constantly on watch and whistle loudly at the first sign of danger, alerting the colony. The prevalence of these "whistlers" as they came to be locally called, in the early days of London Mountain resulted in it's name being changed to Whistler Mountain in the 60's. Hiking on Whistler Mountain, Blackcomb Mountain or Wedgemount Lake in the summer will almost guarantee an encounter with a chubby, jolly little hoary marmot.  Found almost everywhere in the alpine of Whistler, marmots are usually heard before being seen.  The oddly abrupt, whistle sound erupts from fields of boulders when you enter their territory.  Most marmots keep a safe distance from humans, but the more habituated marmots will let you approach quite close.  The High Note Trail on Whistler Mountain is home to several families of marmots.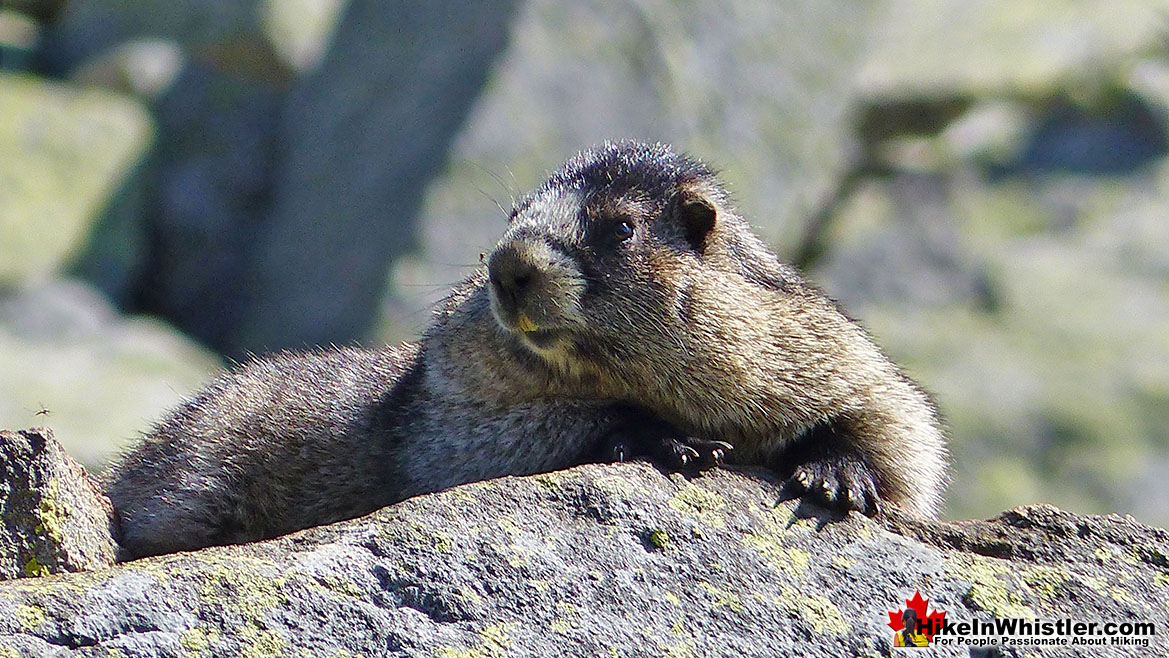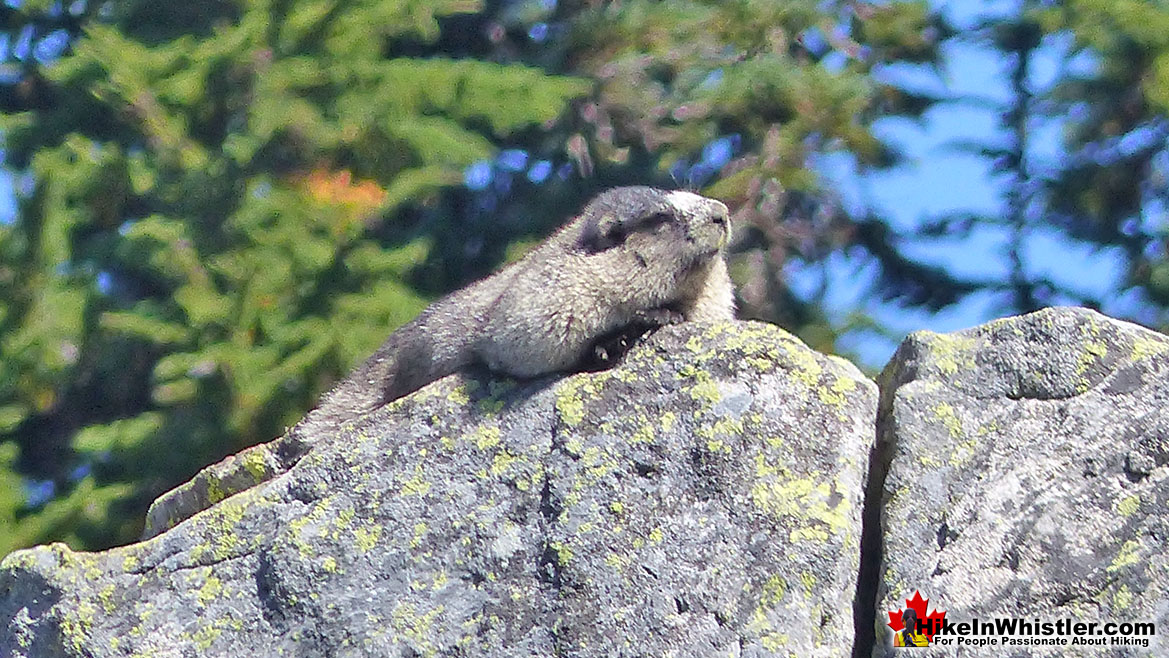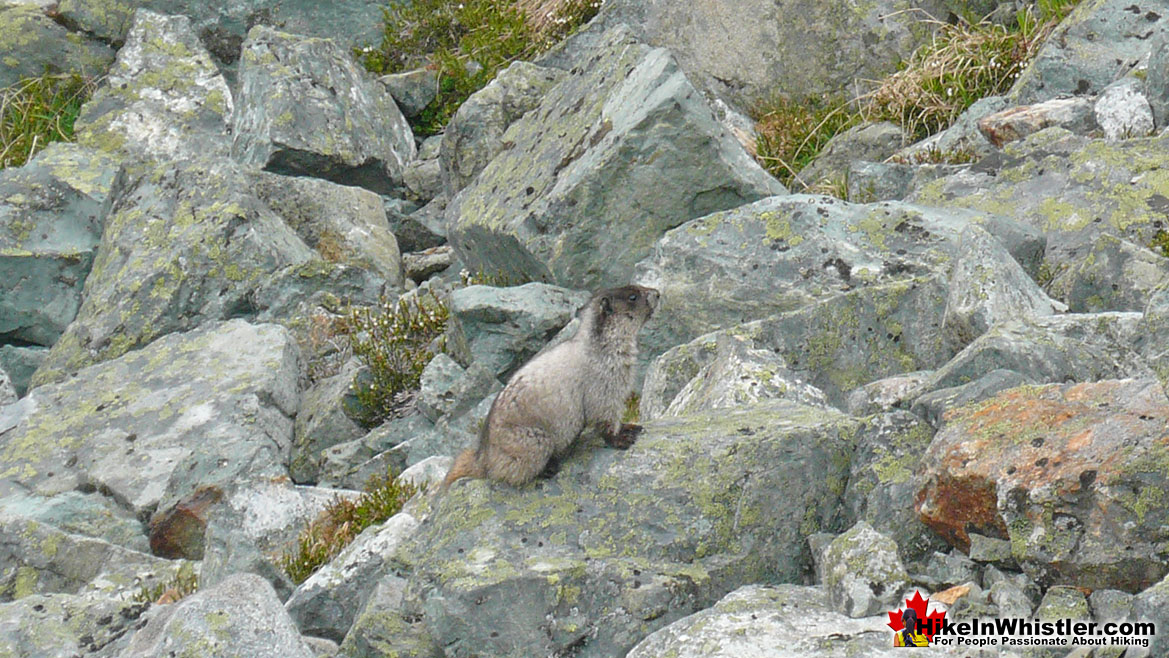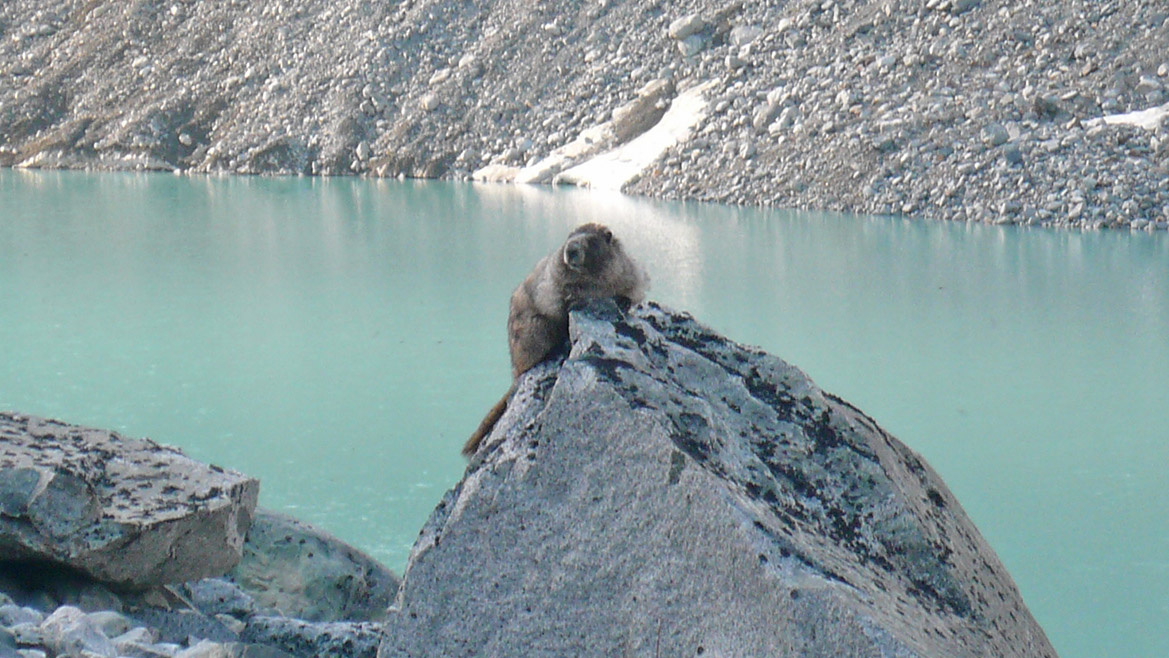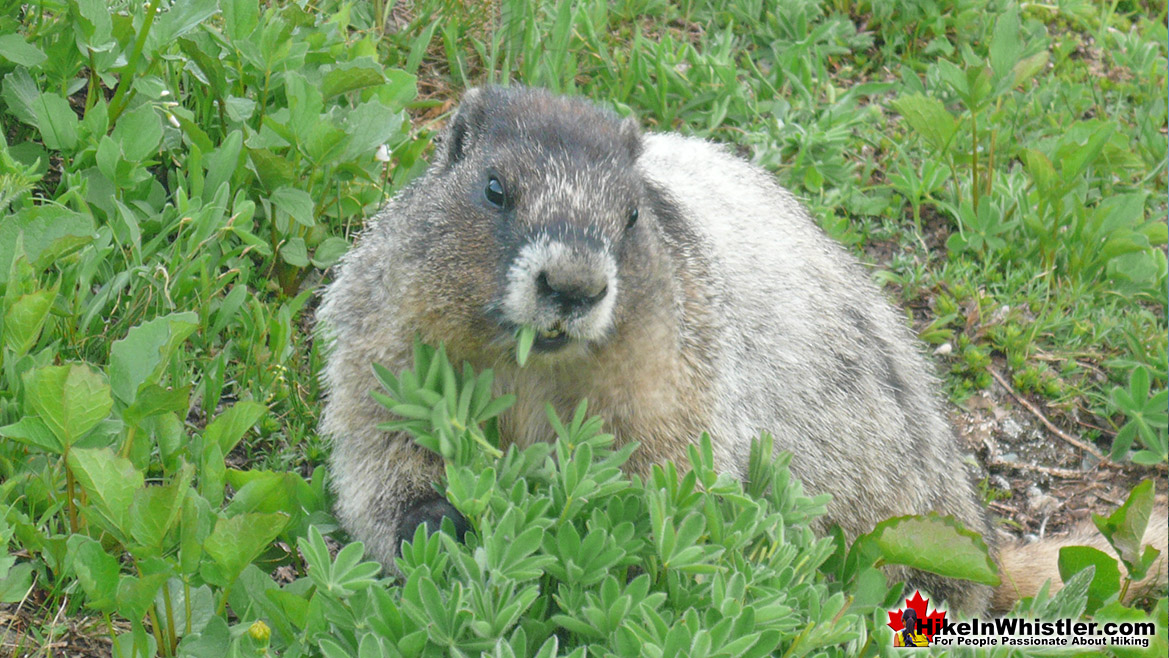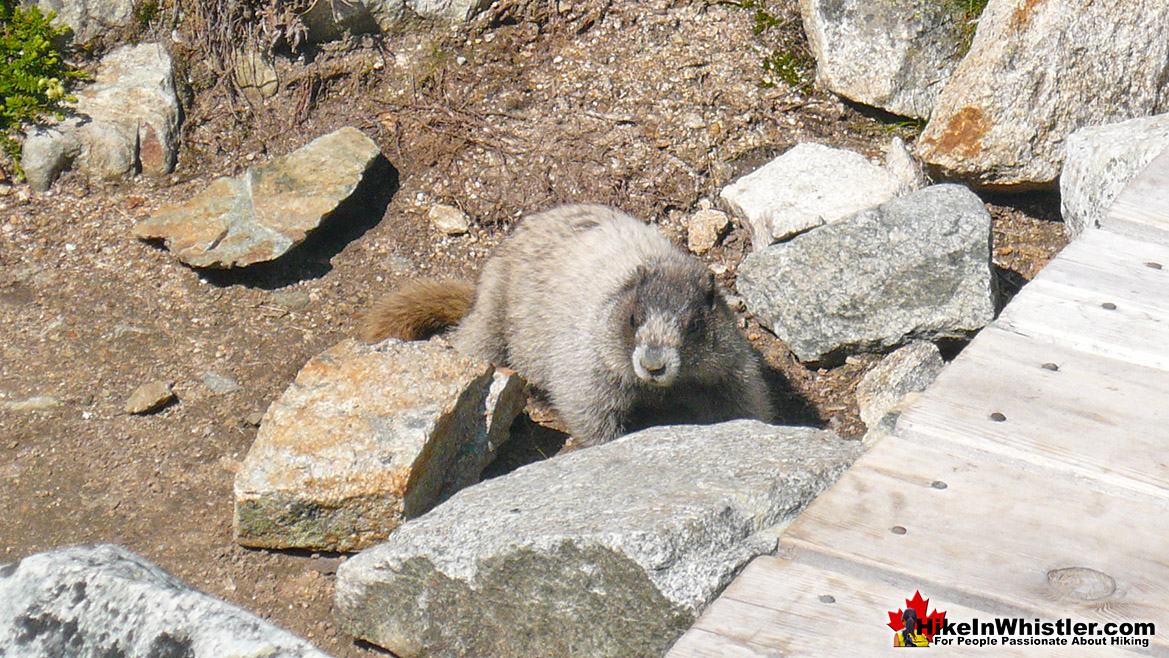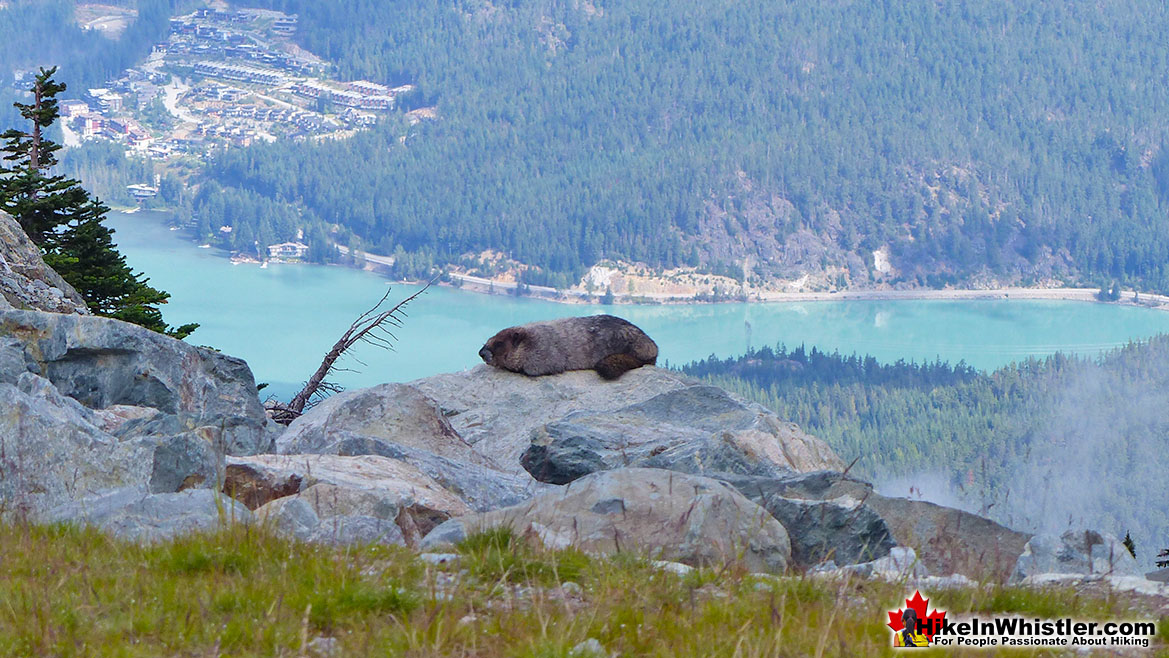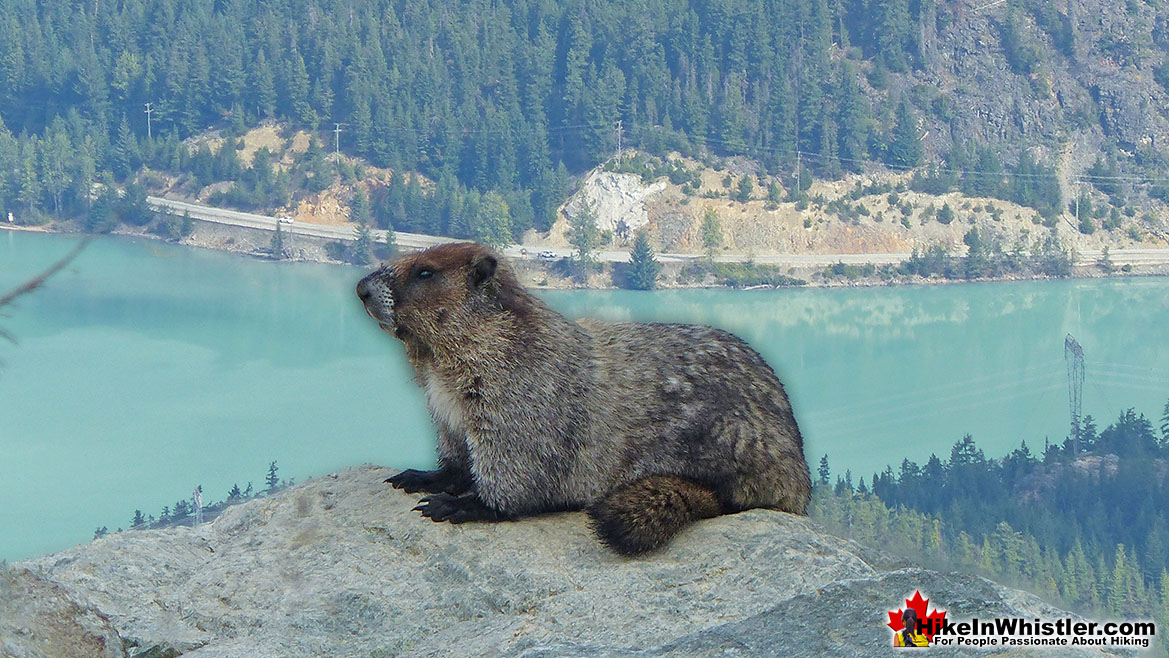 Garibaldi Park Wildlife & History


Plants of the Whistler Region is an excellent book that includes great pictures and descriptions of most trees you will find in Whistler. Small enough to fit in your pocket and comprehensive enough to identify most things you will encounter growing in the forests of Whistler. Along with conifer trees and broadleaf trees the book has chapters on flowers, berries, ferns and shrubs. You can find Plants of the Whistler Region on Amazon, the Whistler Library and at Armchair Books in Whistler Village. The author Collin Varner has a wonderful series of Plants of.. books on various regions beyond Whistler. Plants of Vancouver and the Lower Mainland, Plants of the Gulf and San Juan Islands and Southern Vancouver Island, and Plants of the West Coast Trail. In the last couple years he has started a new series of books. The Flora and Fauna of Coastal British Columbia and the Pacific Northwest and Edible and Medicinal Flora of the West Coast: British Columbia and the Pacific Northwest.  A Passion for Mountains by Kathryn Bridge is a fascinating look at Don and Phyllis Munday's prolific exploration of the mountains in BC.  Based out of Vancouver, they were dominant figures of the climbing community in the early 1900's.  In 1923 they visited their friend Neal Carter in Alta Lake(Whistler) and explored the mountains around the valley.. many for the first time!
**We participate in the Amazon Services LLC Associates Program and earn a small commission on purchases we link through to Amazon at no extra cost to you.  We only link to books and products we love and highly recommend.  Thanks for your support!**
Whistler & Garibaldi Hiking

Alexander Falls  

Ancient Cedars  

Black Tusk  

Blackcomb Mountain  

Brandywine Falls  

Brandywine Meadows  

Brew Lake  

Callaghan Lake  

Cheakamus Lake  

Cheakamus River  

Cirque Lake 

Flank Trail 

Garibaldi Lake 

Garibaldi Park 

Helm Creek  

Jane Lakes 

Joffre Lakes  

Keyhole Hot Springs  

Logger's Lake  

Madeley Lake  

Meager Hot Springs 

Nairn Falls  

Newt Lake 

Panorama Ridge 

Parkhurst Ghost Town 

Rainbow Falls  

Rainbow Lake 

Ring Lake  

Russet Lake  

Sea to Sky Trail 

Skookumchuck Hot Springs  

Sloquet Hot Springs 

Sproatt East 

Sproatt West  

Taylor Meadows  

Train Wreck  

Wedgemount Lake  

Whistler Mountain

January 

February 

March 

April 

May 

June 

July 

August 

September 

October 

November 

December