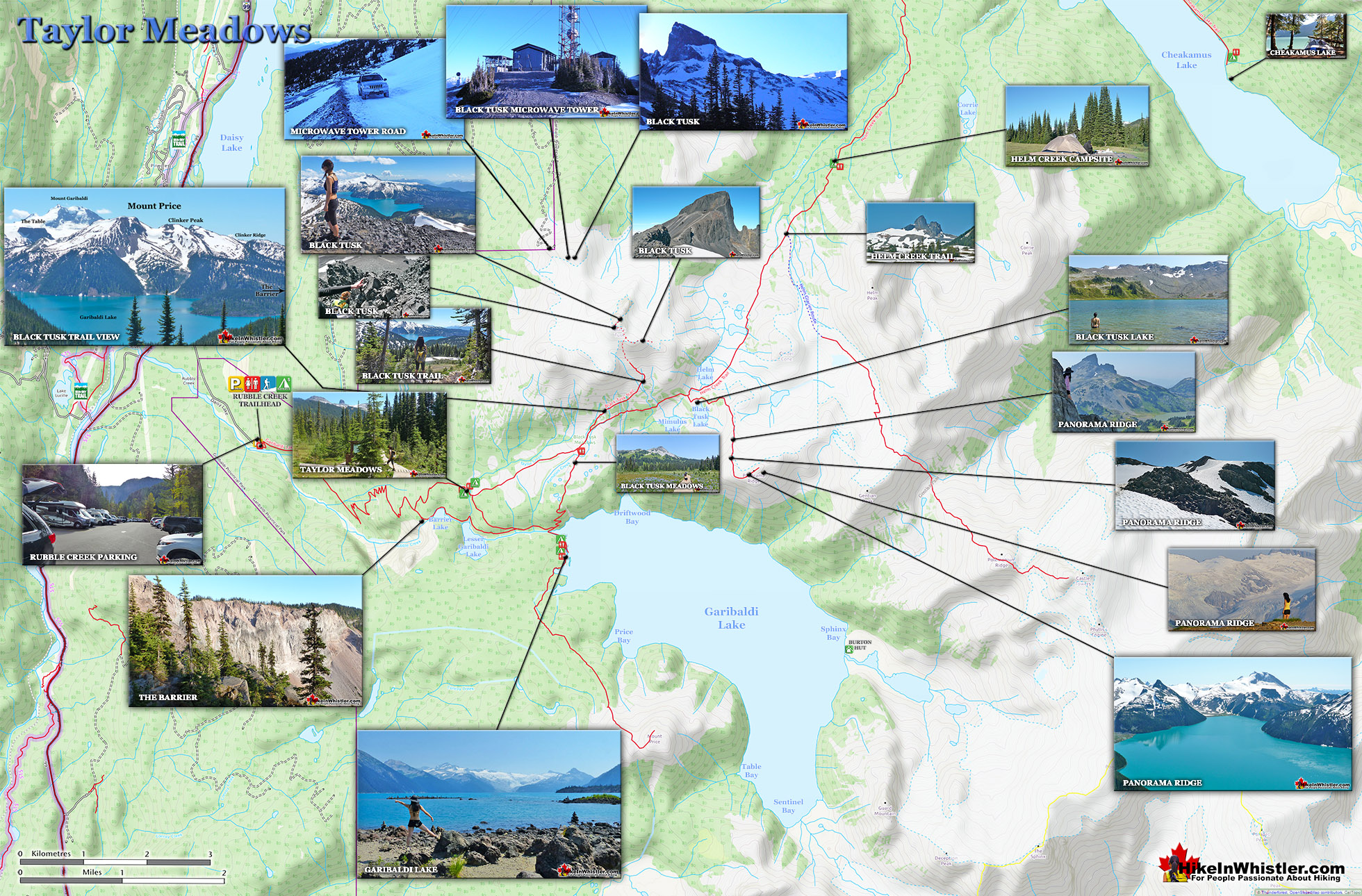 Taylor Meadows is a very scenic campsite and great alternative to the much busier and more well known, Garibaldi Lake campsite. Located in Garibaldi Provincial Park between Garibaldi Lake and Black Tusk, Taylor Meadows is best hiked to from the same trailhead as Garibaldi Lake at Rubble Creek. There are 40 tent platforms, toilets, a good water source and food cache, all in the lush forest of Taylor Meadows with great views of Black Tusk.
Idyllic, flower filled valley below Black Tusk
Well organized campground in deep wilderness
Multiple hikes can be done from the meadows
Deluxe tent pads & frequent maintenance
Elevation gain flattens at the meadows
Black Tusk looms beautifully very near
More of a crossroads than a destination
No glacier views like you get at Garibaldi Lake
No convenient lake to swim in
Crowded campsite, fills up quickly
Generally Taylor Meadows is not a destination on its own, but part of a circle route to the spectacular Garibaldi Provincial Park sights in the area.  For example, hiking from the Black Tusk(Garibaldi) Rubble Creek trailhead to Taylor Meadows, Taylor Meadows to Black Tusk or Panorama Ridge, then return via Garibaldi Lake and back down to Rubble Creek.  This makes for a long hike at 30 kilometres(19 miles), which is why tenting at this perfectly beautiful, and perfectly located Taylor Meadows campsite is a great idea.  The trail to Taylor Meadows from Rubble Creek is well marked, well used and with plenty of signs and mapboards.  Expect to take well over two hours to reach Taylor Meadows from the trailhead/parking at Rubble Creek. Taylor Meadows gets very busy at times as well with 40 campsites with full service (water, security, etc). There are some small rivers close by but no swimming. The draw for Taylor Meadows camping is the wonderful location. It lays in a beautiful forested meadow full of hills and flowers and views of the towering Black Tusk. It has a less crowded feel than Garibaldi Lake does, though bear in mind that even when crowded these campsites don't feel crowded - they are just that organized and thick with trees and terrain.
Taylor Meadows Wider Area Map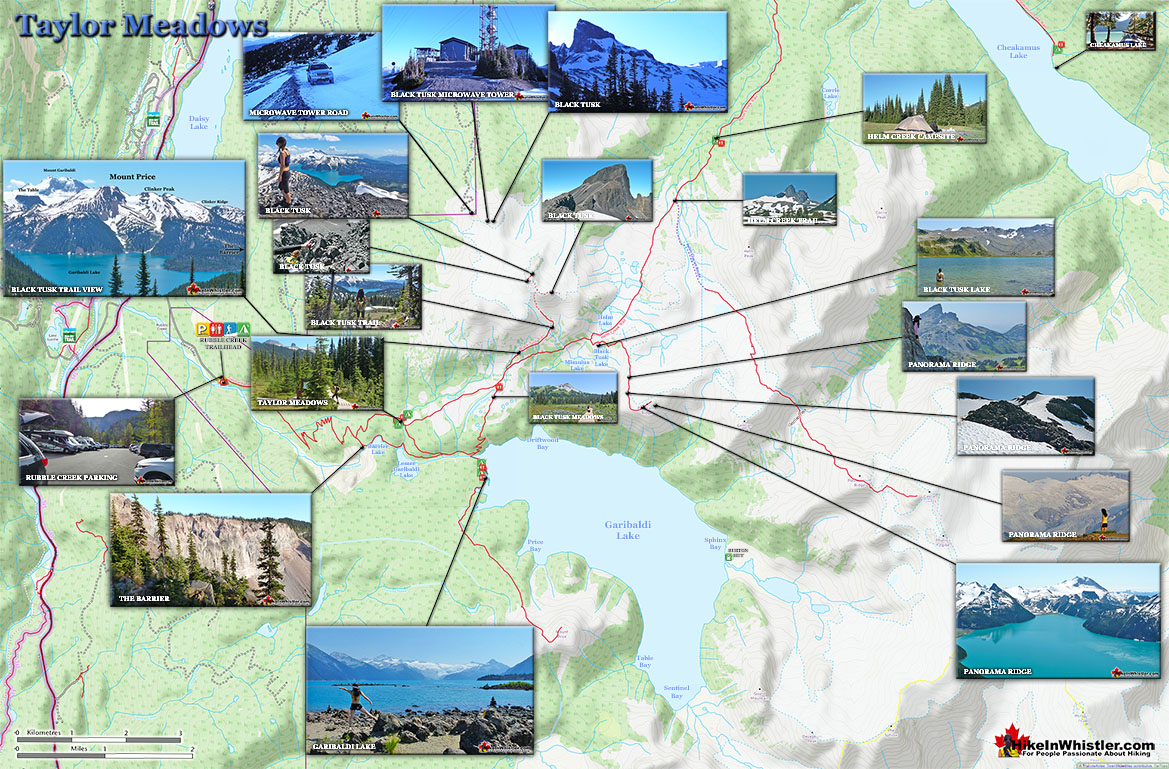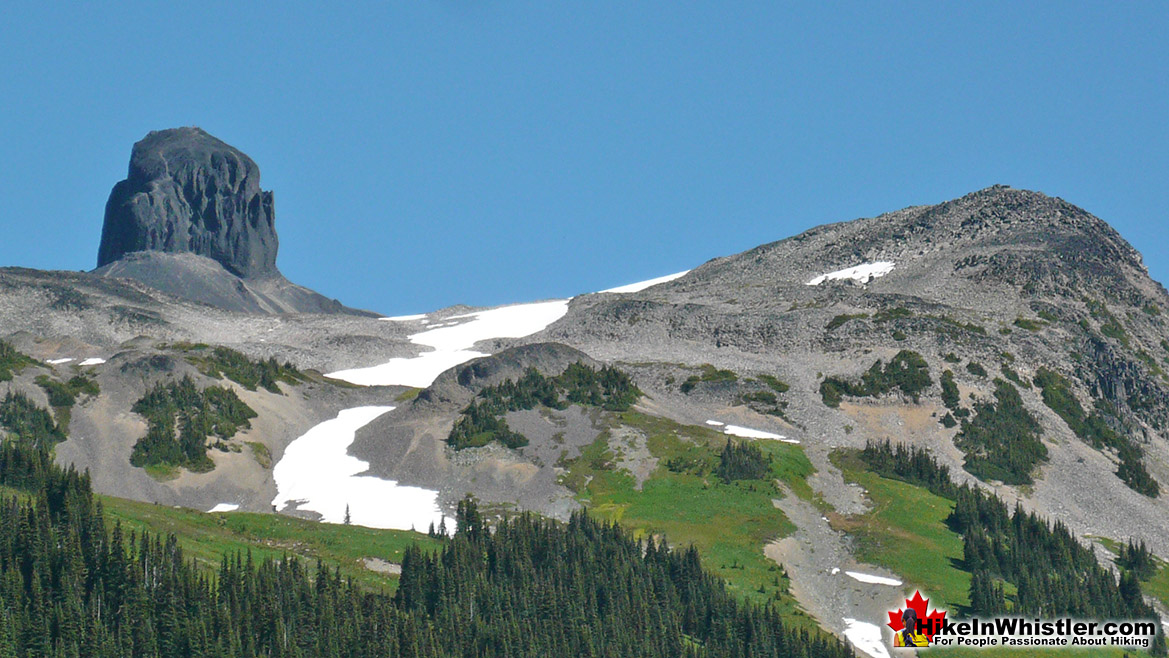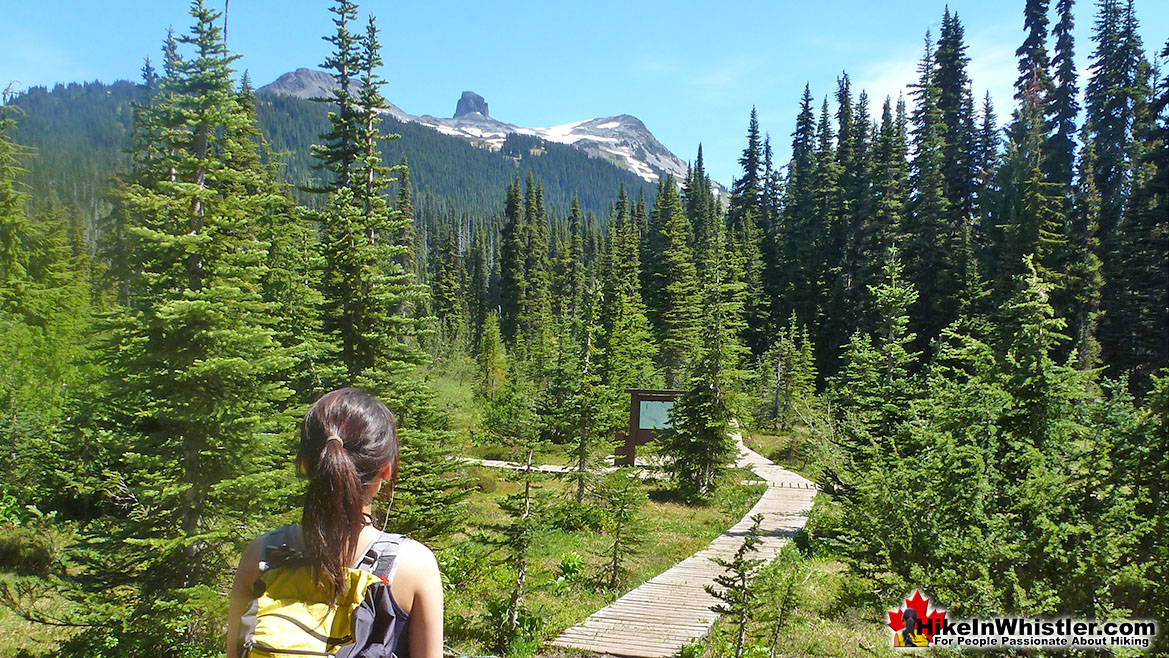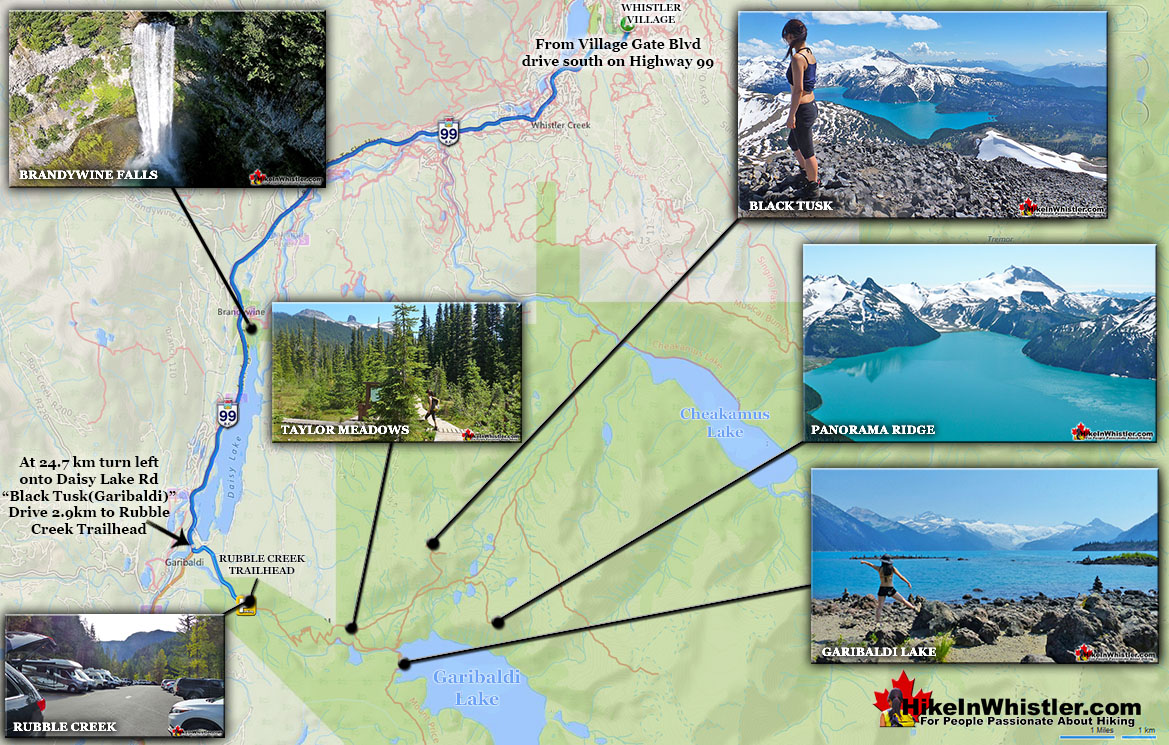 More Whistler & Garibaldi Park Hiking Maps!

Whistler & Garibaldi Park Glossary A to Z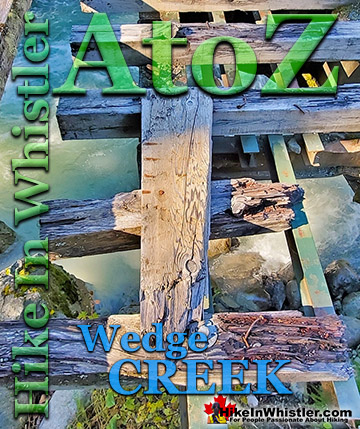 Read more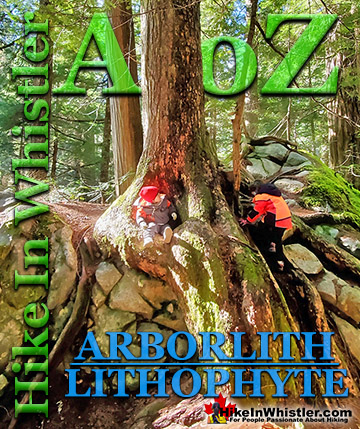 Every unusual phenomenon in the forest seems to have a name, but one natural work of art seems to be without a commonly used name.  Big trees with ...
Read more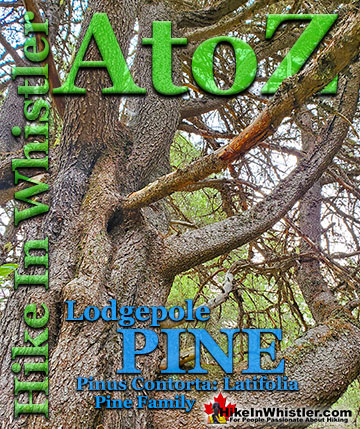 Along Whistler's Valley Trail near
Rainbow Park
you come across some impressively unusual trees. Unlike most other Whistler trees with straight trunks and ...
Read more

The Best Whistler & Garibaldi Park Hiking Trails!