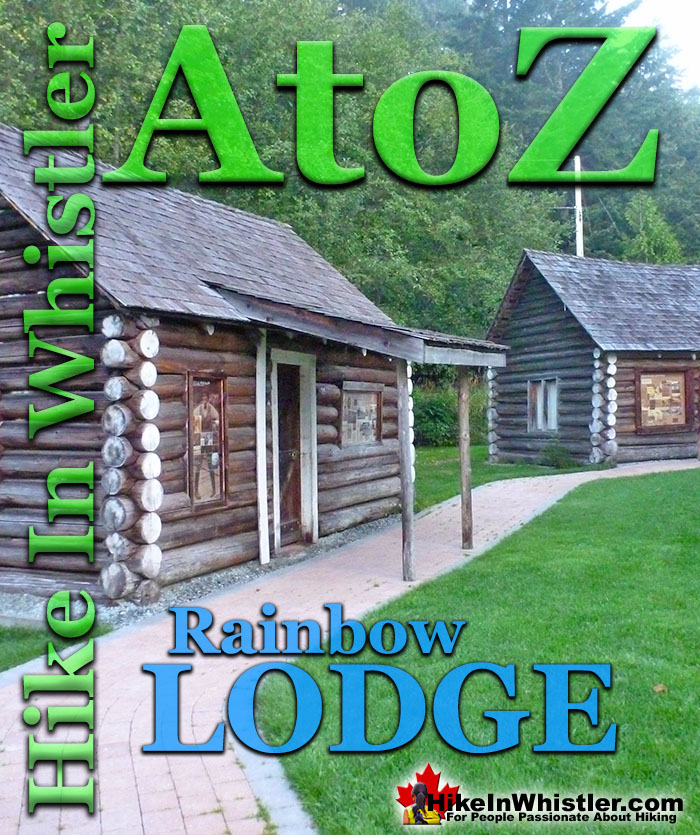 Rainbow Lodge was a popular wilderness lodge in the small community called Alta Lake, and what would eventually be called Whistler  It was a fishing and relaxing destination and easily accessible from Vancouver via the train route that counted it as one of the main train stations in the valley.  Open by Alex and Myrtle Philip in 1914, Rainbow Lodge brought tourism to a sparsely inhabited region populated mostly by loggers and miners. 
Whistler & Garibaldi Hiking

Alexander Falls  

Ancient Cedars  

Black Tusk  

Blackcomb Mountain  

Brandywine Falls  

Brandywine Meadows  

Brew Lake  

Callaghan Lake  

Cheakamus Lake  

Cheakamus River  

Cirque Lake 

Flank Trail 

Garibaldi Lake 

Garibaldi Park 

Helm Creek  

Jane Lakes 

Joffre Lakes  

Keyhole Hot Springs  

Logger's Lake  

Madeley Lake  

Meager Hot Springs 

Nairn Falls  

Newt Lake 

Panorama Ridge 

Parkhurst Ghost Town 

Rainbow Falls  

Rainbow Lake 

Ring Lake  

Russet Lake  

Sea to Sky Trail 

Skookumchuck Hot Springs  

Sloquet Hot Springs 

Sproatt East 

Sproatt West  

Taylor Meadows  

Train Wreck  

Wedgemount Lake  

Whistler Mountain

January 

February 

March 

April 

May 

June 

July 

August 

September 

October 

November 

December
At its height of popularity in the 1940's Rainbow Lodge could accommodate over 100 guests and was reputed to be the most popular camping lodge west of the Rocky Mountains. In 1948 Alex and Myrtle Philip sold the lodge and its popularity steadily declined. In 1977 the lodge burned down and the property was later sold the Municipality of Whistler and converted into a park. Today, Rainbow Park is one of Whistler's most popular and beautiful parks. Some of the remaining log houses have been restored into the outdoor museum of sorts you see there today.  Interpretive panels with photos and descriptions of life in the area almost a century ago.  These houses go mostly unnoticed as the main interpretive area is just off of the main beach across the Bridge of Sighs.  Named by Alex Philip, the current bridge is a reconstruction of the original.  There is a photo and description of the original that you can compare with the reconstruction. You will notice as you read the various panels how everything in Whistler now seems to be named after the people that once lived in and around the Rainbow Lodge community.  Rainbow Park has a beautiful and very long pier that stretches far out on Alta Lake.  Beyond the pier there are two swimming(island) platforms.  Volleyball nets, a concession stand and washrooms sit further back from the beach.  There is a large area of beach set aside as a dog park and several picnic tables.  The popularity of Rainbow Park is largely due to the incredible setting.  Wedge Mountain, Blackcomb Mountain and Whistler Mountain look incredible across the lake.  Sunset over the lake lights up the mountains in a brilliant gold colour that is spectacular.  In the morning the sun rises over Wedge Mountain casting shade over Alta Lake leaving the mountains and lake in a haunting darkness while the sky is a powerfully bright, deep blue colour.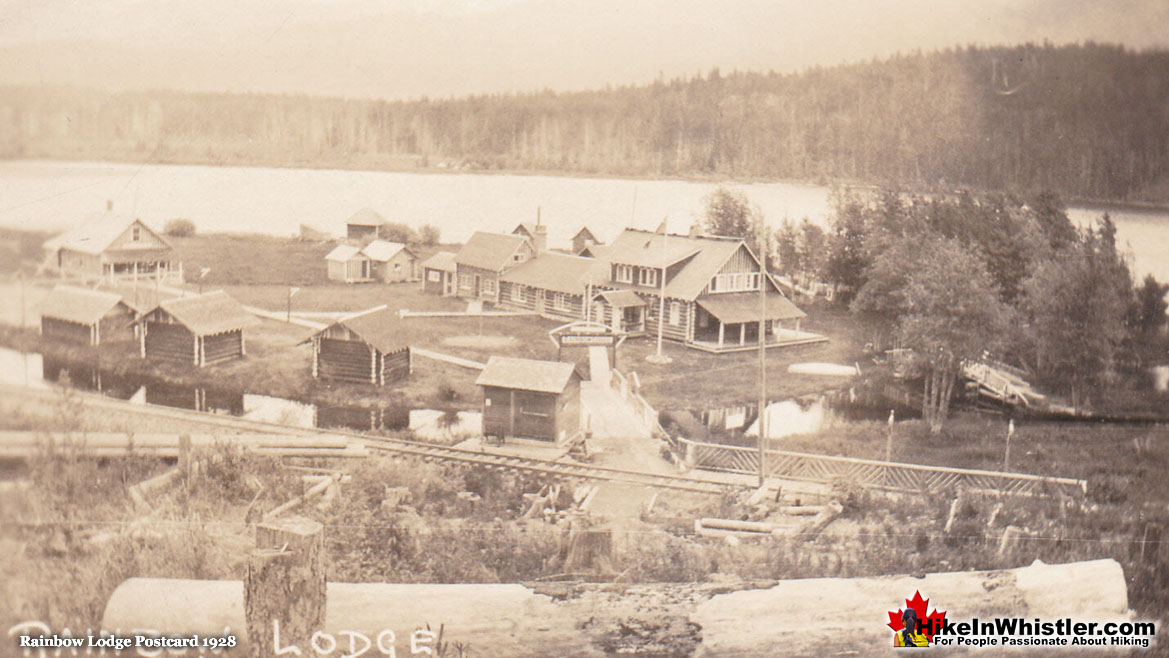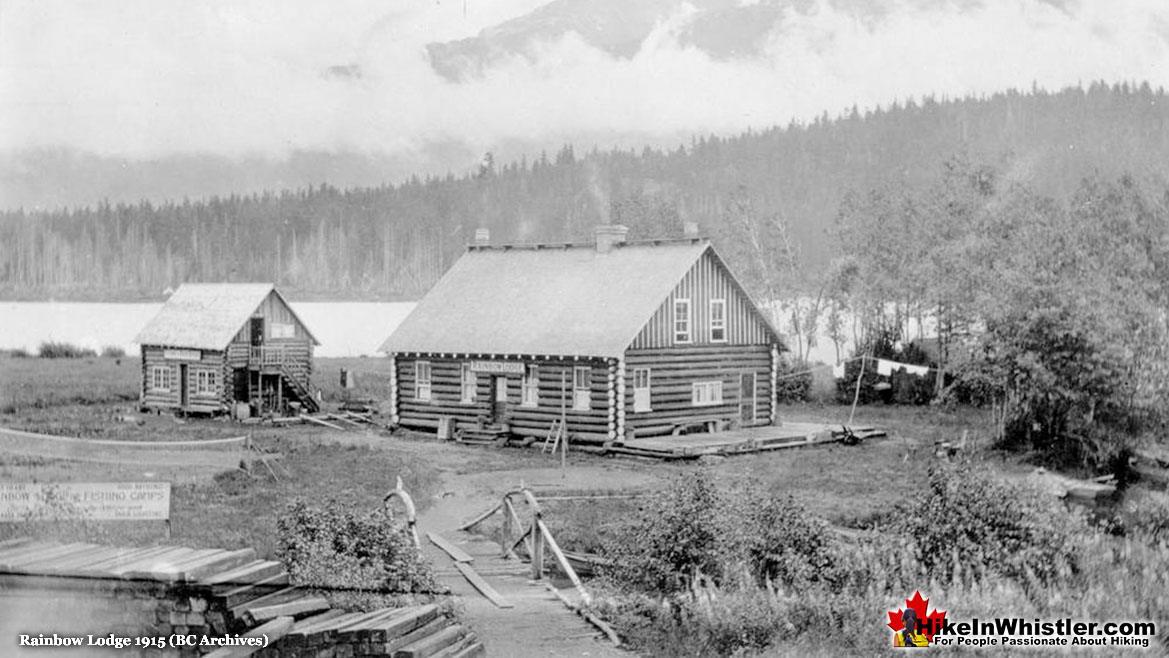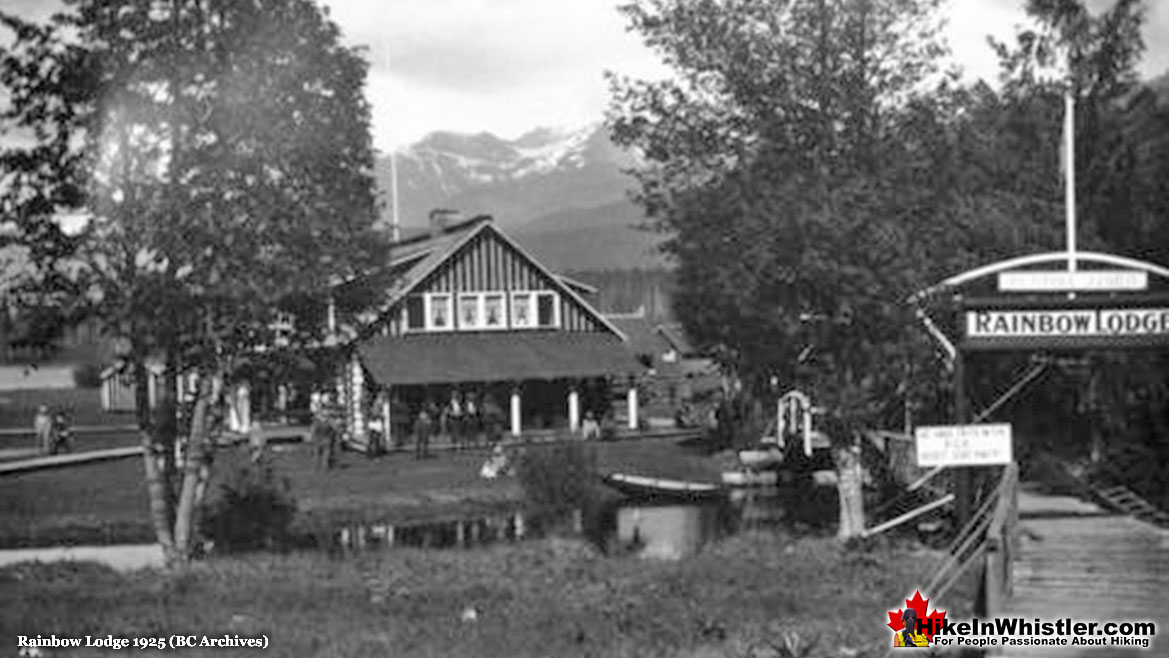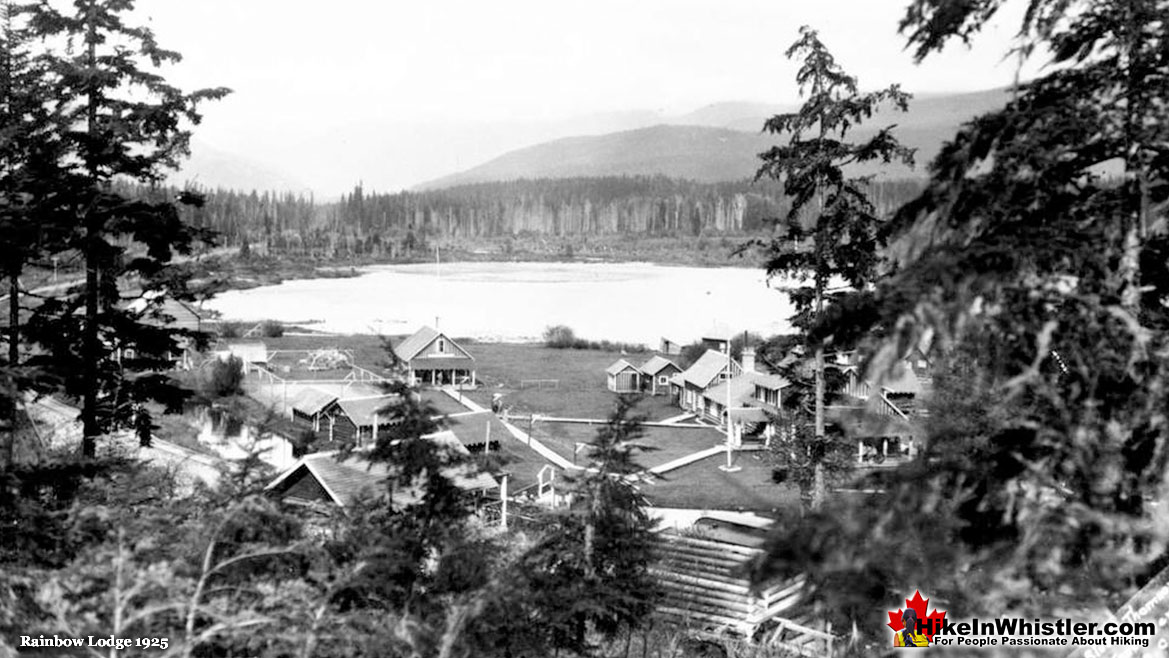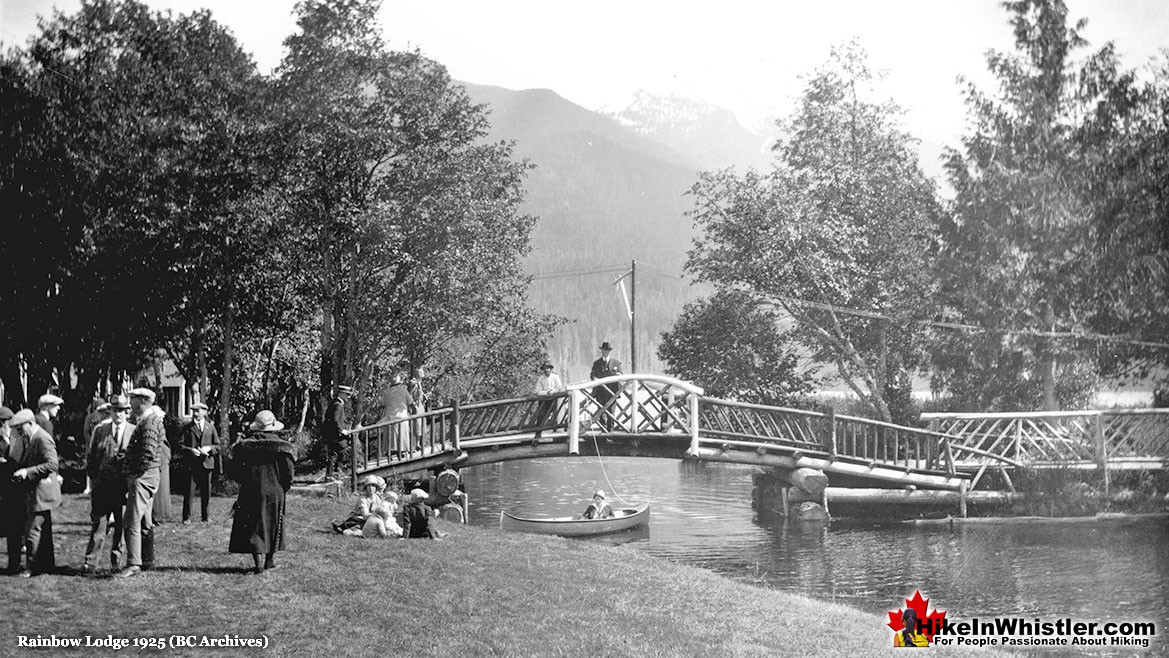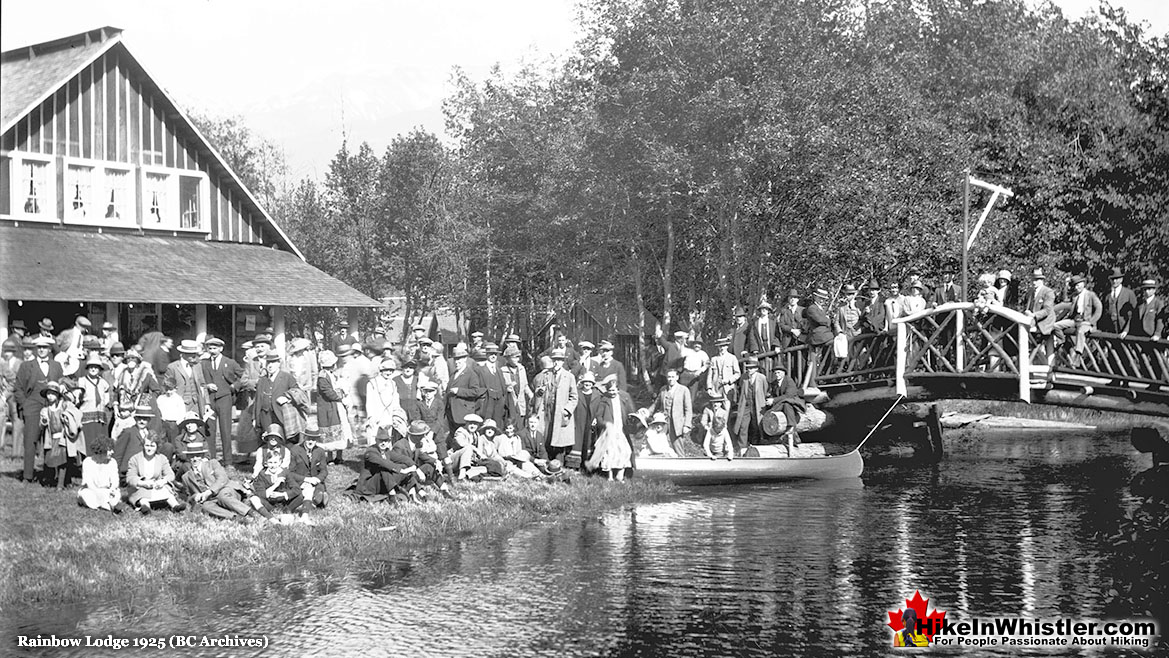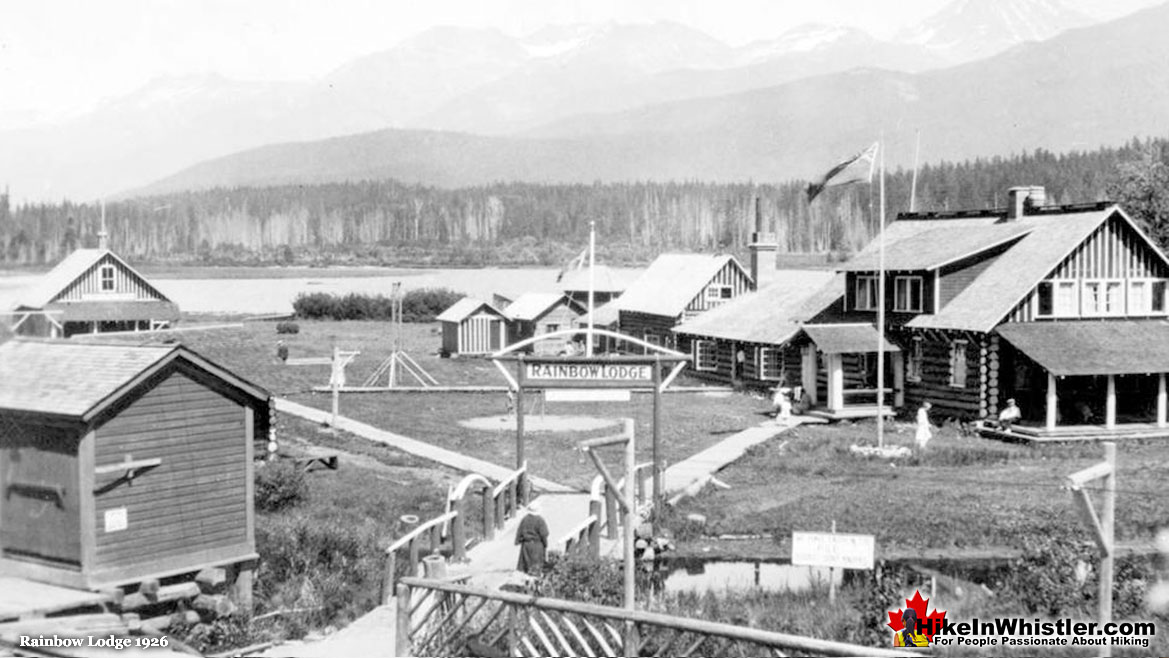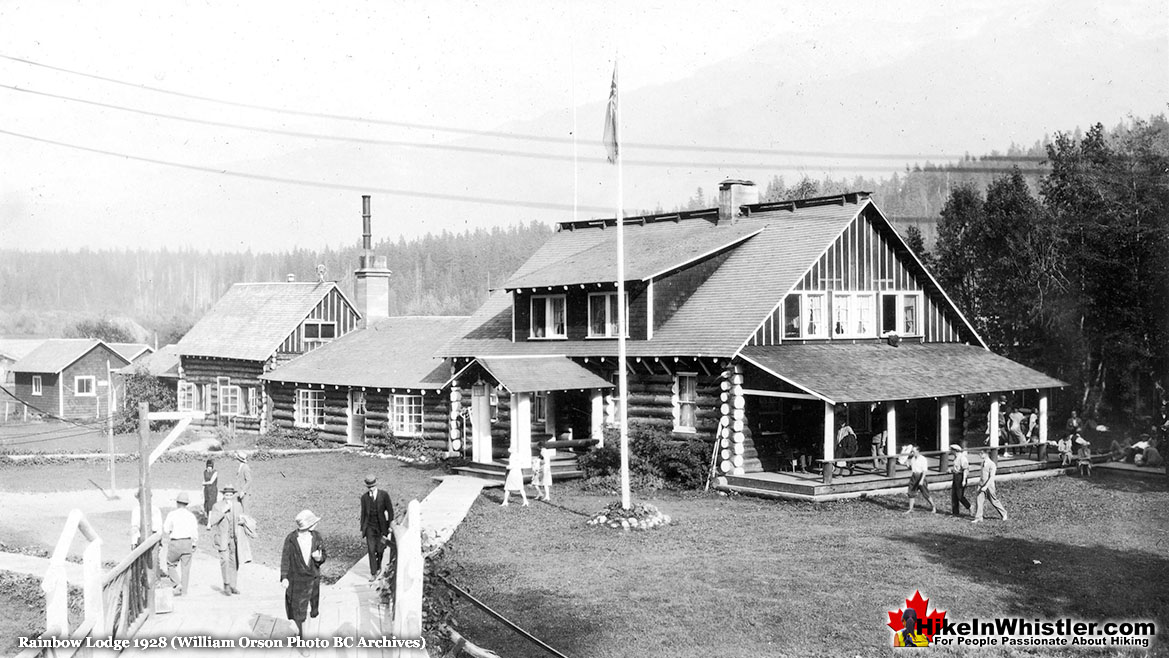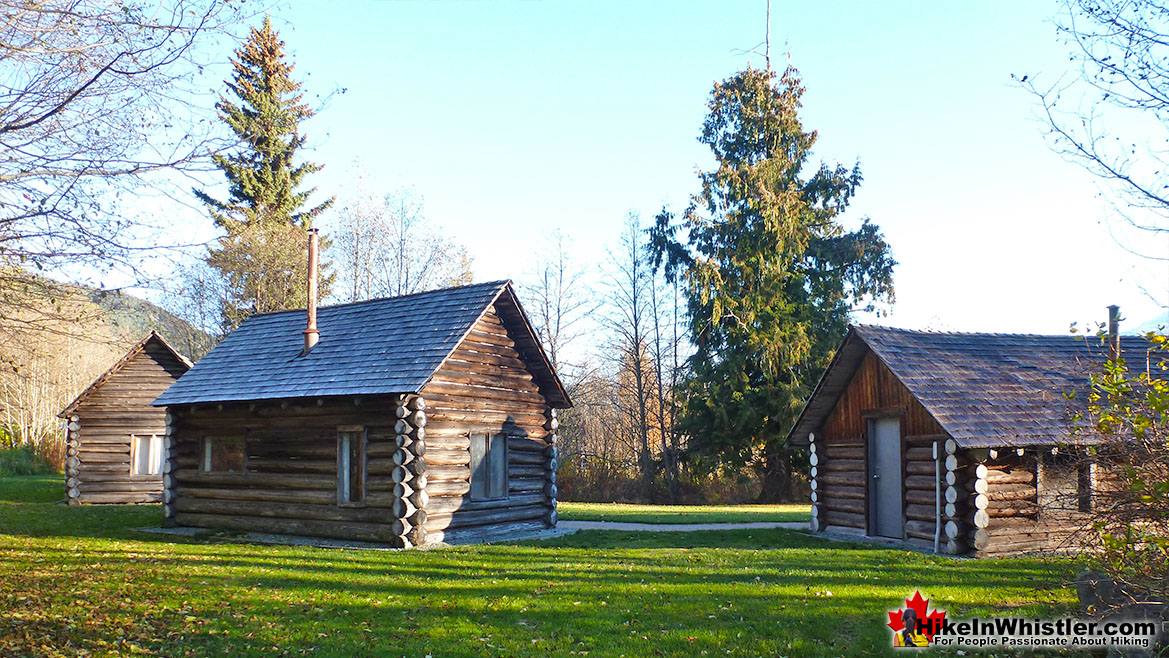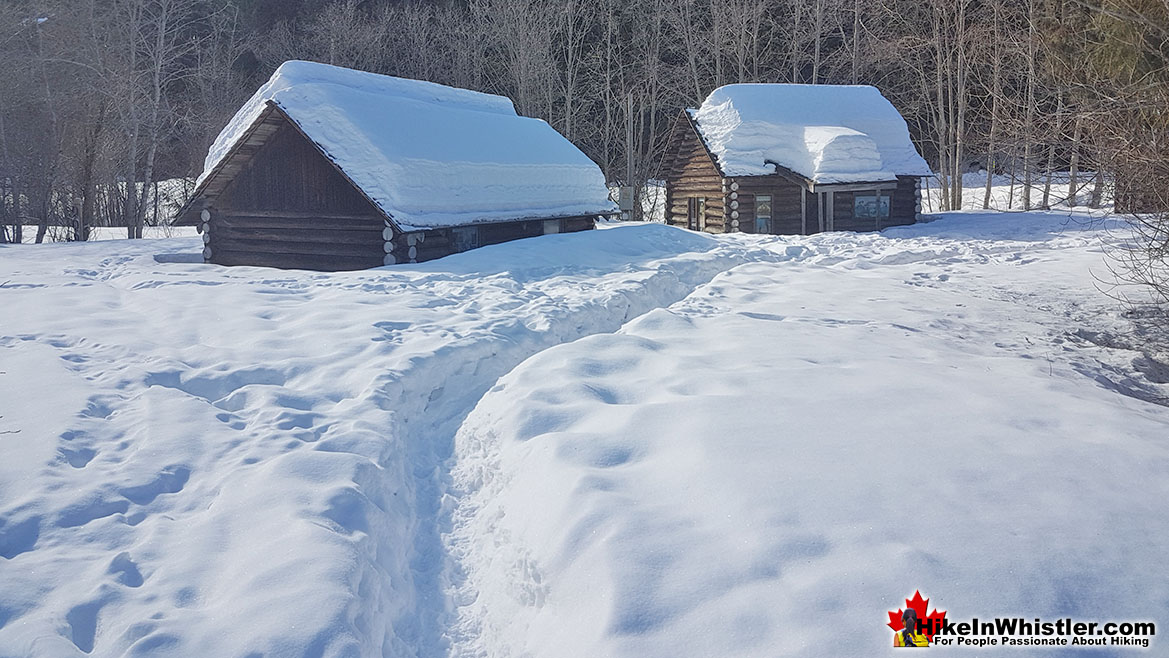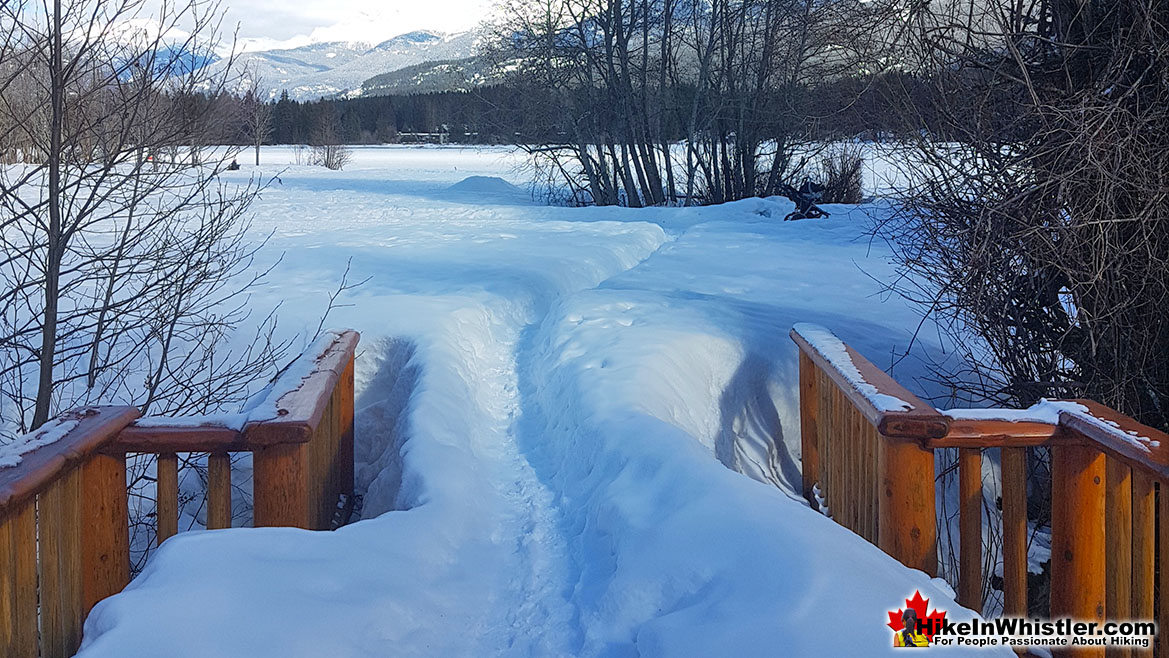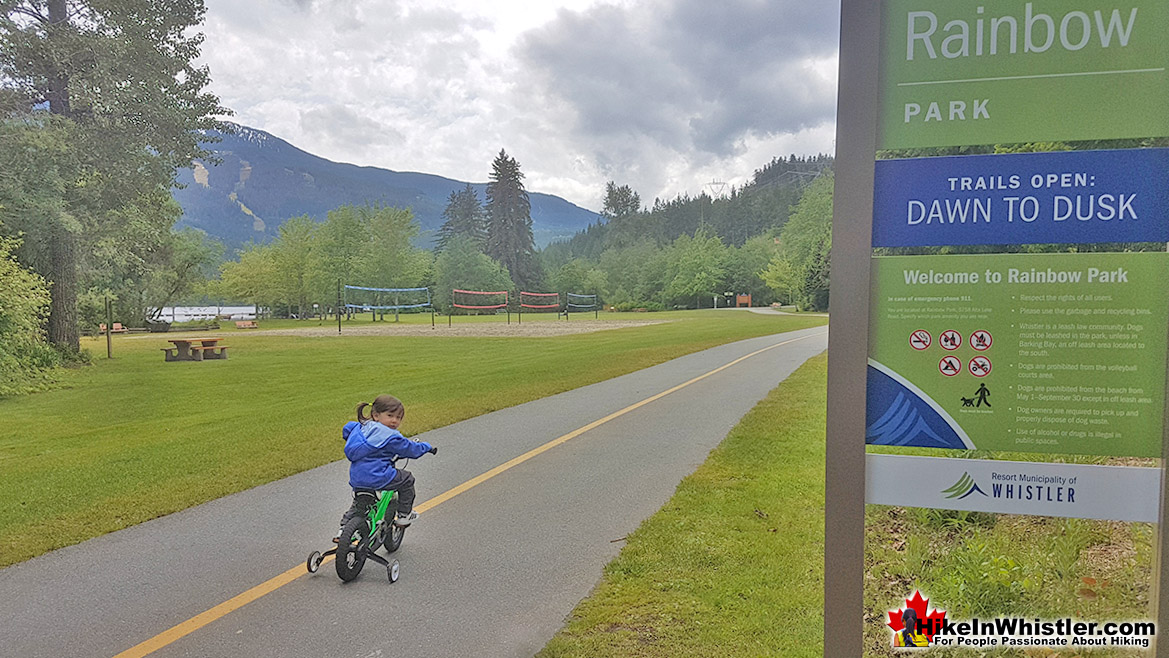 More Whistler & Garibaldi Park Hiking A to Z!

The Best Whistler & Garibaldi Park Hiking Trails!
Whistler & Garibaldi Park Best Hiking by Month!

Explore BC Hiking Destinations!