Best
Whistler
Snowshoeing
Hike
in
Whistler
Glossary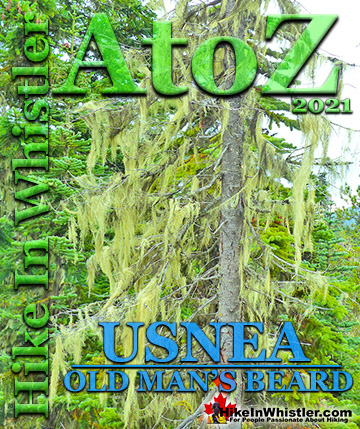 The pale green shub-like growths hanging from trees in the forests around Whistler is called usnea.  These bushy, coral-like fruticose lichens anchor to bark ...
Read more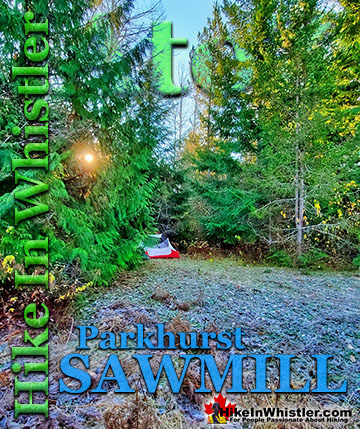 The sawmill at
Parkhurst
operated on the triangle of land that juts out into 
Green Lake
and also extended north between the train tracks and the lake.  The ...
Read more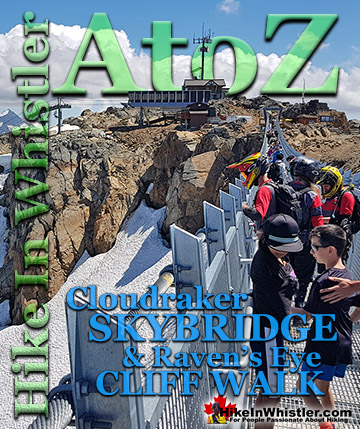 The Cloudraker Skybridge and the Raven's Eye Cliff Walk are new additions to the summit of
Whistler Mountain
.  The Cloudraker Skybridge stretches 130 ...
Read more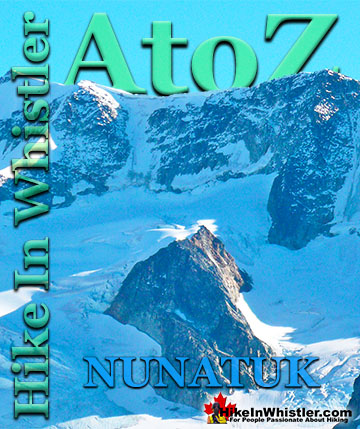 Nunatuk: a rock projection protruding through permanent ice or snow.  Their distinct appearance in an otherwise barren landscape often makes them ...
Read more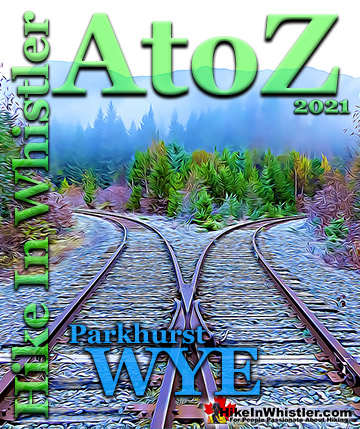 When hiking to
Parkhurst Ghost Town
, the first area you will encounter after you cross the disintegrating bridge over 
Wedge Creek
is the wye.  In railroad ...
Read more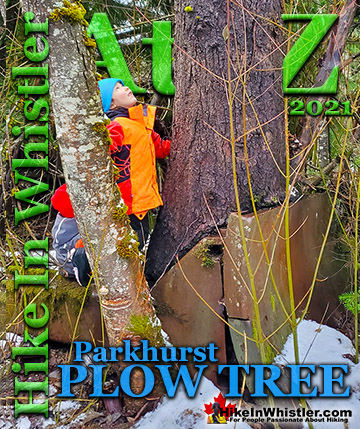 Hidden in the tangle of forest along 
Green Lake
where the old 
Parkhurst Sawmill
once operated, is the bizarre and beautiful Parkhurst Plow Tree.  A very ...
Read more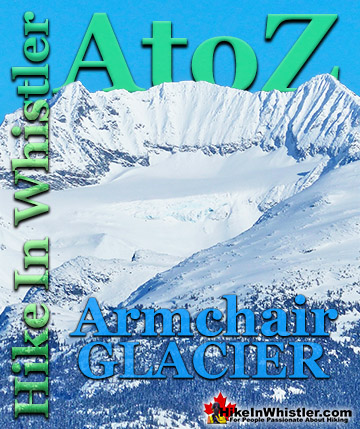 Armchair Glacier is one of the many easily identifiable mountain features around Whistler.  Along with
Wedge Mountain
and
Black Tusk
, Armchair Glacier has a ...
Read more
Hike
in
Whistler
News
&
Blog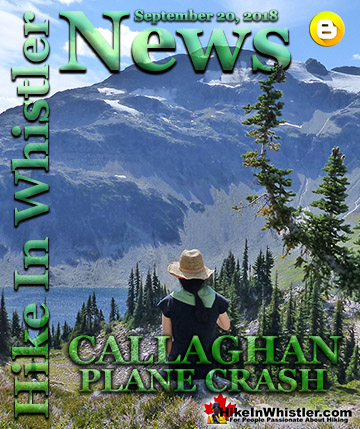 Read More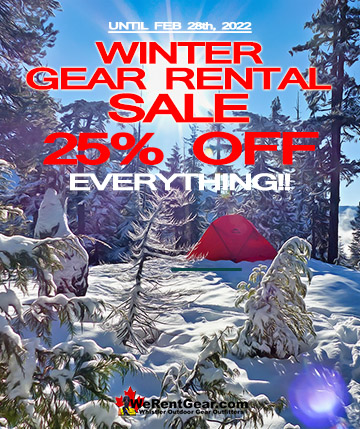 November 23rd, 2021:
Wonderful winter 2021/2022 hiking gear rental sale.  25% off everything!  Use code: WINTER on checkout.  We now rent 4 season tents!  MSR ...
Read More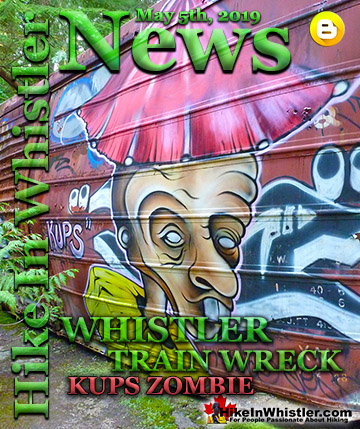 May 5th, 2019: 
The summer of 2011 was the time when some local Whistler artists ventured into the wilderness between the crashing
Cheakamus River
and ...
Read More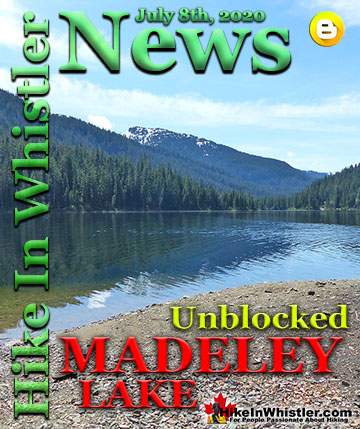 July 8th, 2020:
One of Whistler's most impressive drive-to mountain lakes,
Madeley Lake
is accessible once again. It appears a large public outcry forced, or ...
Read More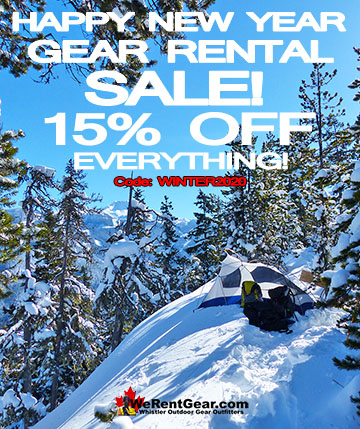 January 1st,2020:
Happy new year in Whistler and the snow is finally falling.  We have winter down sleeping bags for rent that are incredibly compact, ...
Read More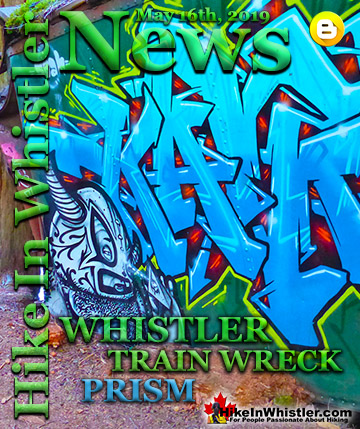 Read More
Best
Whistler
Aerial
Views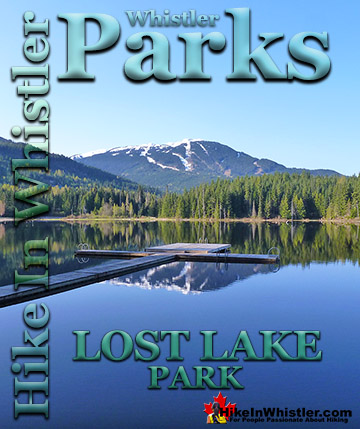 Lost Lake is a tranquil and secluded lake that hides in the forest extending from Whistler Village.  Just a 20 minute, leisurely walk or 5 minute bike ride ...
Read more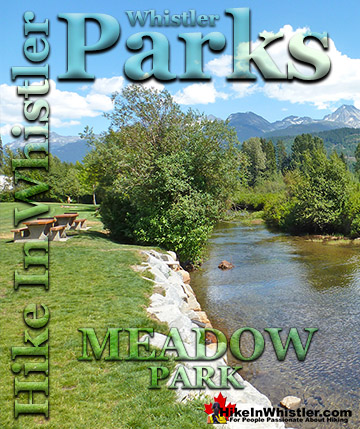 Meadow Park is a huge recreation area in Whistler that has a hockey rink, huge gym, swimming pool, squash courts, baseball diamonds, tennis courts, ...
Read more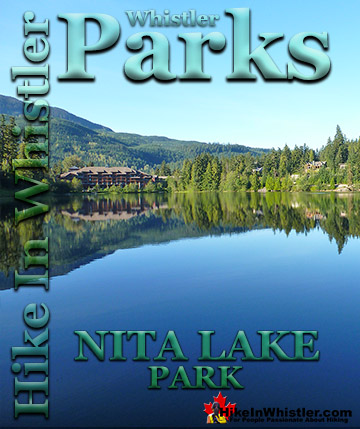 Nita Lake is a tranquil little lake located in Creekside, just 4 kilometres south of Whistler Village.  Whistler's beautiful Valley Trail runs right along the ...
Read more
Explore
BC
Hiking
Destinations!