December 27th, 2021: The Rubble Creek trailhead to Garibaldi Provincial Park is not being snowplowed this winter(2021/2022).  Last winter, after years of pressure by public interests, the two kilometre access road from the highway to the Rubble Creek trailhead parking lot was plowed.  This year BCParks has quietly discontinued this and now accessing Garibaldi Lake, Taylor Meadows, Black Tusk, Panorama Ridge and the rest of this wonderfully vast wilderness is much more difficult.
Whistler & Garibaldi Hiking

Alexander Falls  

Ancient Cedars  

Black Tusk  

Blackcomb Mountain  

Brandywine Falls  

Brandywine Meadows  

Brew Lake  

Callaghan Lake  

Cheakamus Lake  

Cheakamus River  

Cirque Lake 

Flank Trail 

Garibaldi Lake 

Garibaldi Park 

Helm Creek  

Jane Lakes 

Joffre Lakes  

Keyhole Hot Springs  

Logger's Lake  

Madeley Lake  

Meager Hot Springs 

Nairn Falls  

Newt Lake 

Panorama Ridge 

Parkhurst Ghost Town 

Rainbow Falls  

Rainbow Lake 

Ring Lake  

Russet Lake  

Sea to Sky Trail 

Skookumchuck Hot Springs  

Sloquet Hot Springs 

Sproatt East 

Sproatt West  

Taylor Meadows  

Train Wreck  

Wedgemount Lake  

Whistler Mountain
Whistler Snowshoe Trails

Blueberry Trail 

Brandywine Falls 

Cheakamus River 

Elfin Lakes 

Flank Trail 

Joffre Lakes 

Nairn Falls 

Parkhurst Ghost Town 

Rainbow Falls 

Rainbow Lake 

Rainbow Park 

Sproatt East 

Taylor Meadows 

Train Wreck 

Wedgemount Lake 
Not plowing this road adds about two kilometres to the already strenuous trek up to the alpine here.  To make matters worse they have lined the short section of plowed access road from the highway to the turnoff to Daisy Lake with no parking signs.  A very minimal amount of extra plowing could open up about 6 spots to park just above where the access road splits and ascends up to the Rubble Creek parking lot.  But even that is not done.  Instead of doing a couple minutes of plowing, they have put up a bunch of new no parking signs at the end of the plowing.  So, the 300 metre snowplowed section of wide road that ends at this junction about 1.7 kilometres from the trailhead, is dotted with no parking signs.  Parking along the Sea to Sky Highway in the winter is obviously impossible, so the only alternative forced by BCParks is to be dropped off and picked up, then slogging up the fairly steep 1.7 kilometres to the trailhead that last winter could be driven to.  BCParks has similarly blocked access to Brandywine Falls Provincial Park.  They have always blocked access in winter with a locked gate, but in previous years you could park in the large area separated from the highway outside the gate.  Last winter they put up a bunch of no parking, immediate tow away signs and now this beautiful Provincial Park is hard to access.  You can get there via the Whistler Bungee Bridge, but some cars have difficulty on the snow packed, though plowed access road.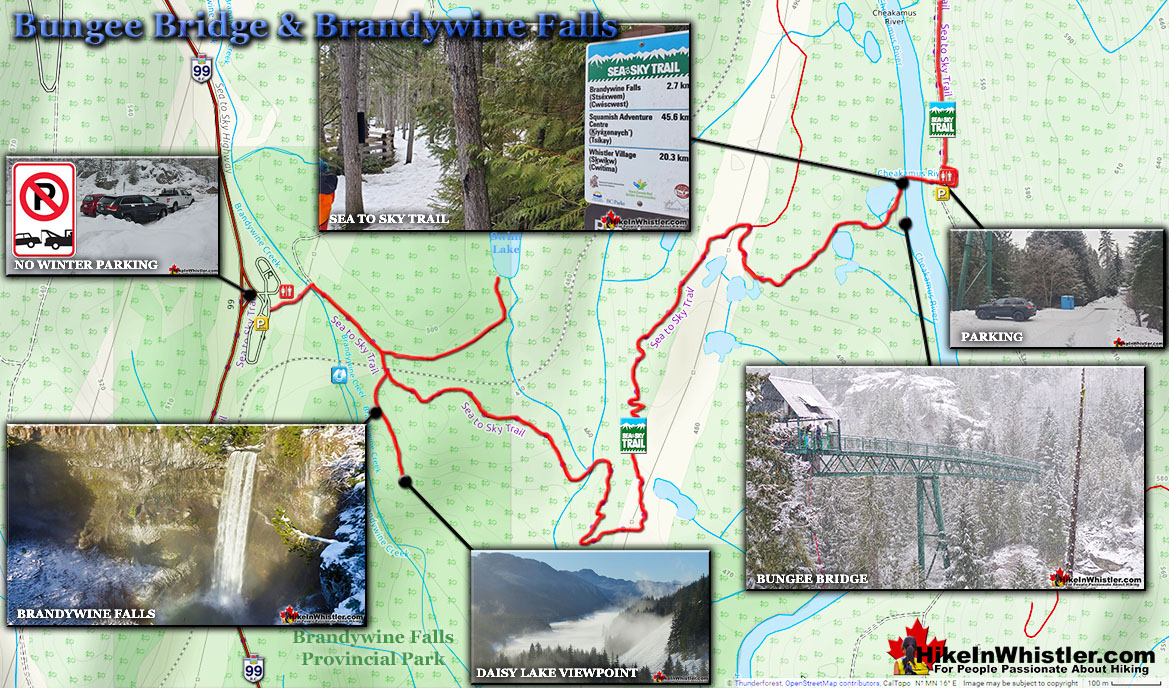 Rubble Creek Access Road Not Plowed Winter 2021/2022
This is the Rubble Creek access road 300 metres from the Sea to Sky Highway in late December 2021.  It is doubtful that it will be plowed this winter.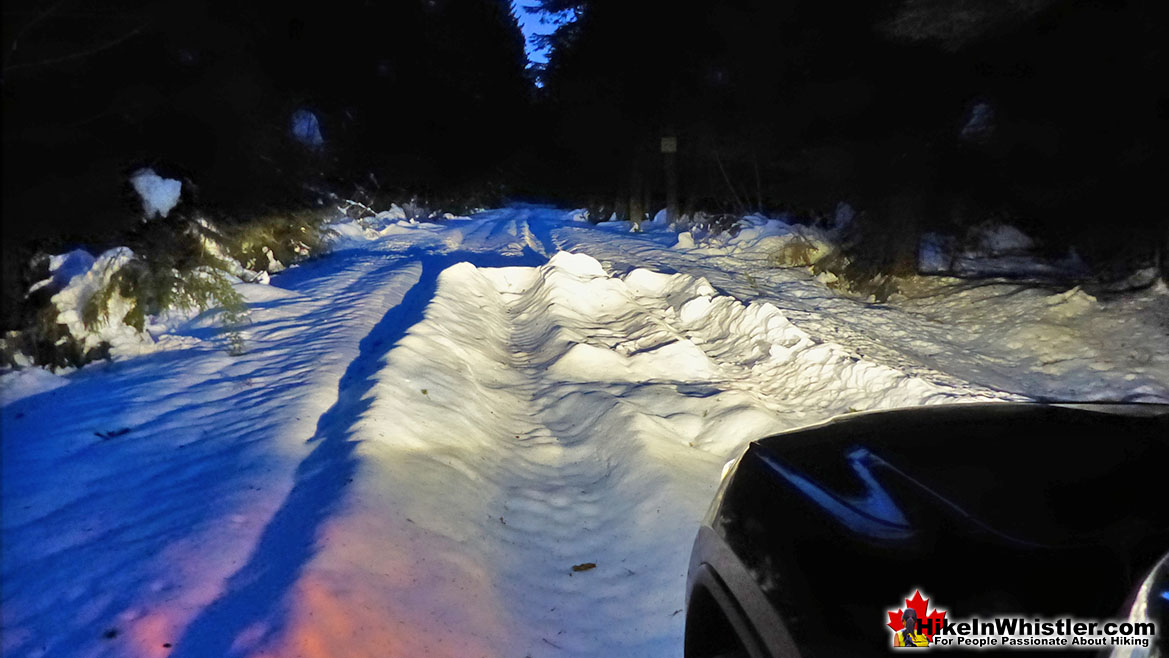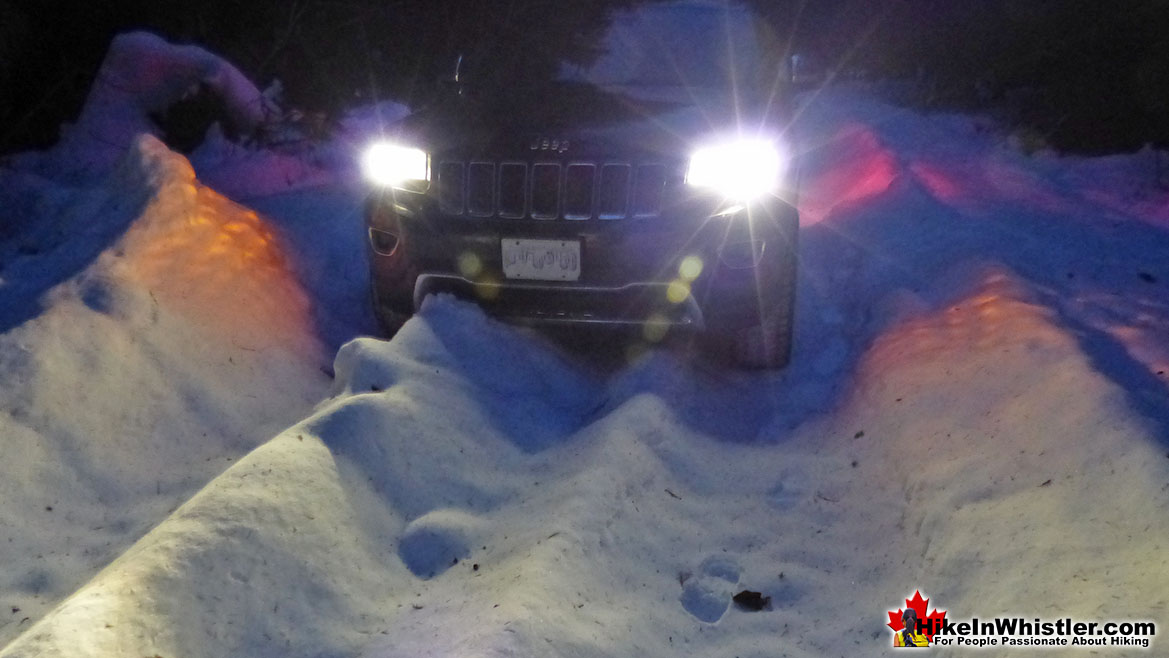 About 60 metres back from the above photos is where the snowplow stops and there are plenty of no parking signs shown below.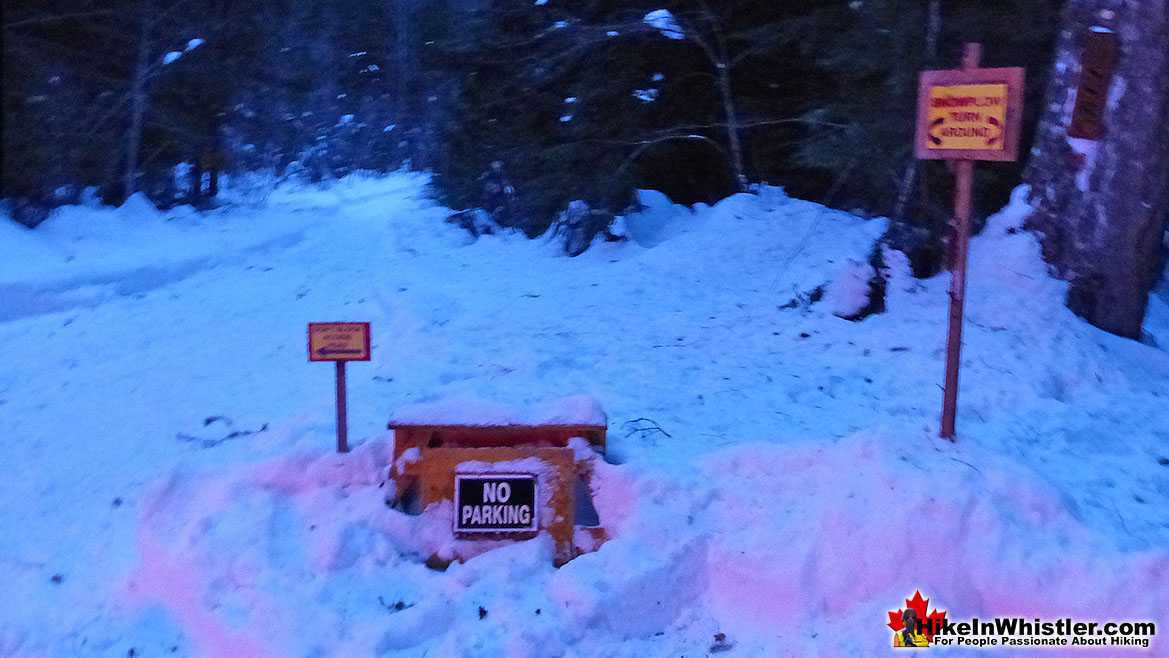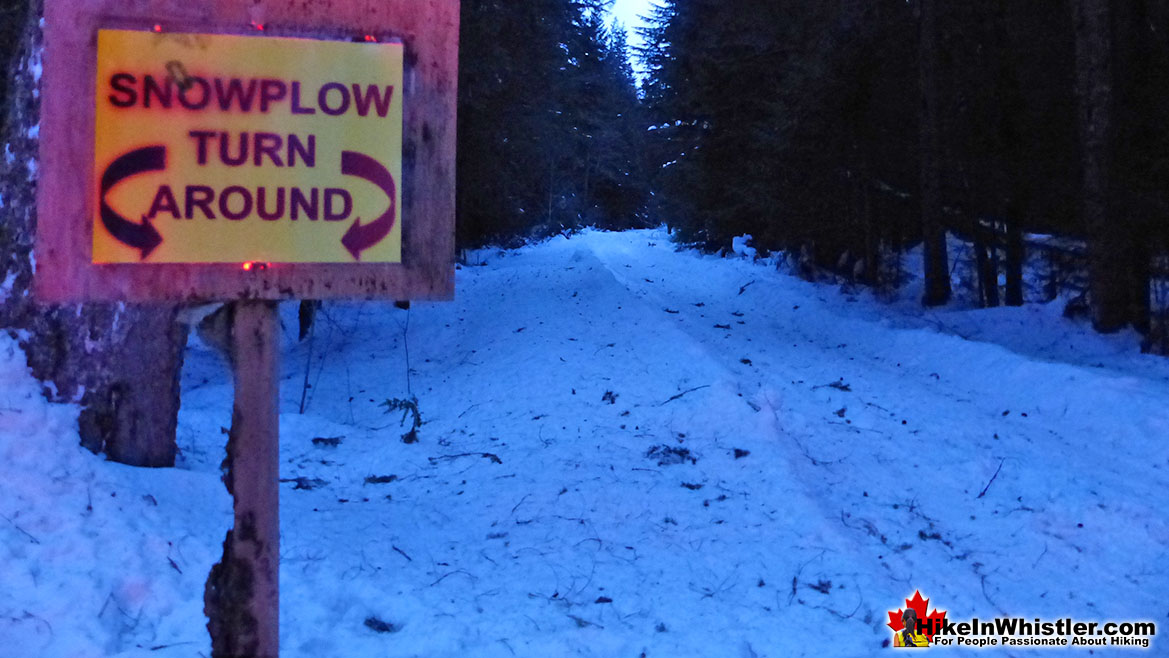 Rubble Creek Trailhead Parking Winter 2020/2021
Last year, with the access road plowed all winter, this is what it looked like.
Whistler & Garibaldi Hiking

Alexander Falls  

Ancient Cedars  

Black Tusk  

Blackcomb Mountain  

Brandywine Falls  

Brandywine Meadows  

Brew Lake  

Callaghan Lake  

Cheakamus Lake  

Cheakamus River  

Cirque Lake 

Flank Trail 

Garibaldi Lake 

Garibaldi Park 

Helm Creek  

Jane Lakes 

Joffre Lakes  

Keyhole Hot Springs  

Logger's Lake  

Madeley Lake  

Meager Hot Springs 

Nairn Falls  

Newt Lake 

Panorama Ridge 

Parkhurst Ghost Town 

Rainbow Falls  

Rainbow Lake 

Ring Lake  

Russet Lake  

Sea to Sky Trail 

Skookumchuck Hot Springs  

Sloquet Hot Springs 

Sproatt East 

Sproatt West  

Taylor Meadows  

Train Wreck  

Wedgemount Lake  

Whistler Mountain

January 

February 

March 

April 

May 

June 

July 

August 

September 

October 

November 

December