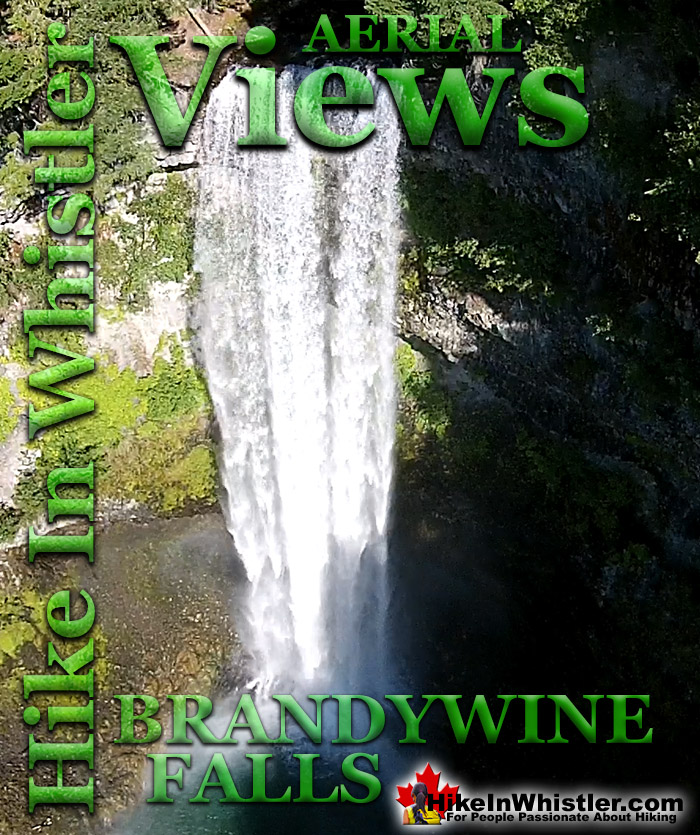 Brandywine Falls Provincial Park is a very convenient stop along the Sea to Sky Highway on the way to or from Whistler.  The falls spill over an abrupt 70 metre cliff with a perfectly positioned viewing platform to view it.  Most just take the short, 5 minute hiking trail to the viewing area, however Brandywine Falls Provincial Park has a couple connecting trails to cute little lakes as well as the wonderful Sea to Sky Trail.  
Whistler & Garibaldi Hiking

Alexander Falls  

Ancient Cedars  

Black Tusk  

Blackcomb Mountain  

Brandywine Falls  

Brandywine Meadows  

Brew Lake  

Callaghan Lake  

Cheakamus Lake  

Cheakamus River  

Cirque Lake 

Flank Trail 

Garibaldi Lake 

Garibaldi Park 

Helm Creek  

Jane Lakes 

Joffre Lakes  

Keyhole Hot Springs  

Logger's Lake  

Madeley Lake  

Meager Hot Springs 

Nairn Falls  

Newt Lake 

Panorama Ridge 

Parkhurst Ghost Town 

Rainbow Falls  

Rainbow Lake 

Ring Lake  

Russet Lake  

Sea to Sky Trail 

Skookumchuck Hot Springs  

Sloquet Hot Springs 

Sproatt East 

Sproatt West  

Taylor Meadows  

Train Wreck  

Wedgemount Lake  

Whistler Mountain
Whistler Aerial Views

Alexander 

Brandywine 

Blackcomb 

Callaghan 

Cirque 

Joffre 

Keyhole 

Logger's 

Madeley 

Panorama 

Sproatt 

Parkhurst

Rainbow 

Russet 

Train Wreck 

Wedge Glacier 

Wedgemount 

Whistler
The Sea to Sky Trail is a wide, gravel, dirt or paved trail that connects to Whistler Village almost entirely away from humanity.  Brandywine Falls Provincial Park is wonderful for so many reasons.  First it is dramatically beautiful as it plunges from an abrupt cliff.  Second it is very easy to get to and easy to hike to.  The viewing areas are nicely located and the far viewing area overlooks the massive valley toward Daisy Lake.  Brandywine Falls is the main sight in the area, but there are several more great sights around the falls.  The Whistler Bungee Bridge is just a short hike or bike ride away along the Sea to Sky Trail.  This beautiful bridge spans the massive Cheakamus River and is home to Whistler Bungee.  The bridge is always accessible and Whistler Bungee is open year-round, though they are only there when tours are booked.  If they are there, you can watch the exciting jumps.  If they are not there, the bridge is fantastically serene and the views are tremendous. 
Brandywine Falls Aerial Views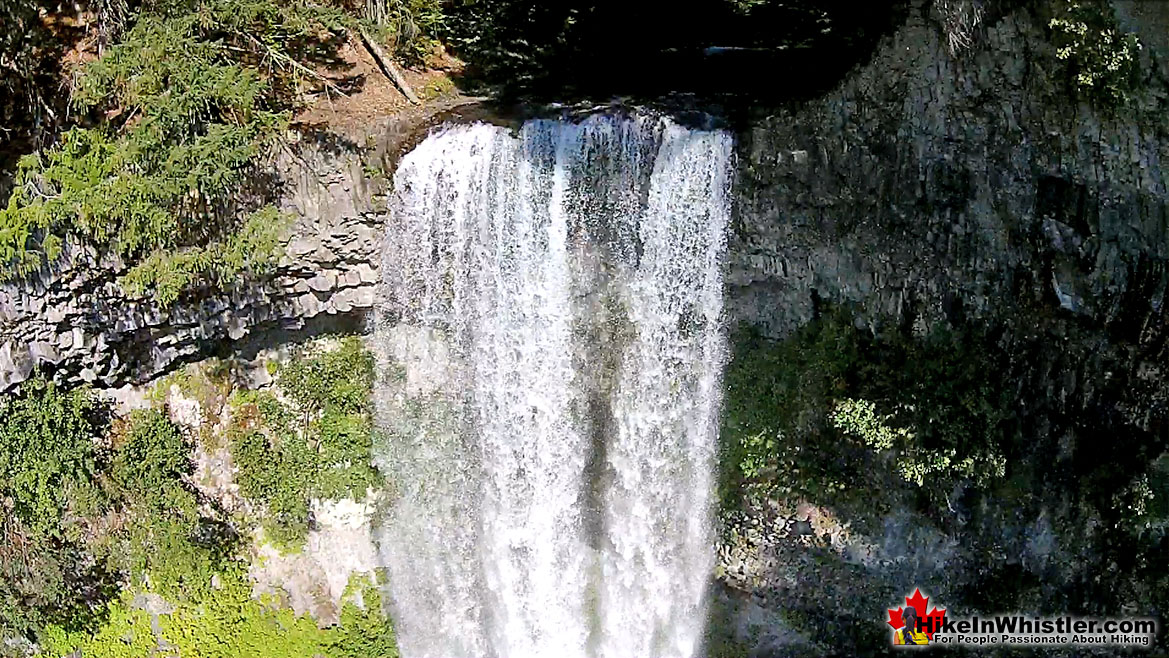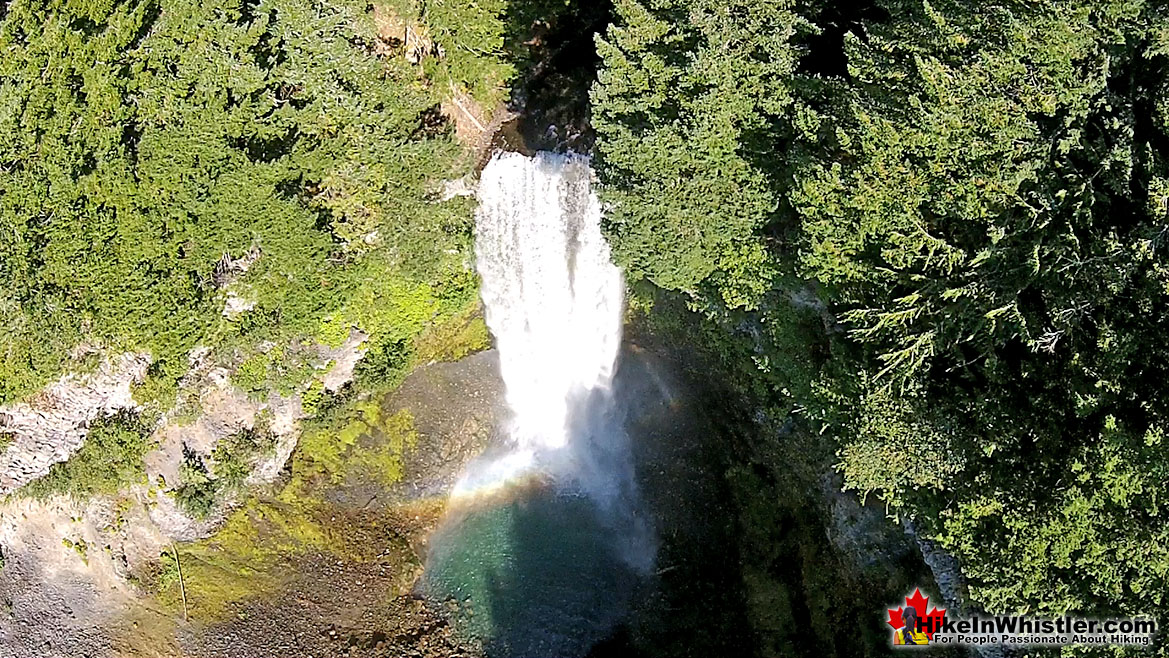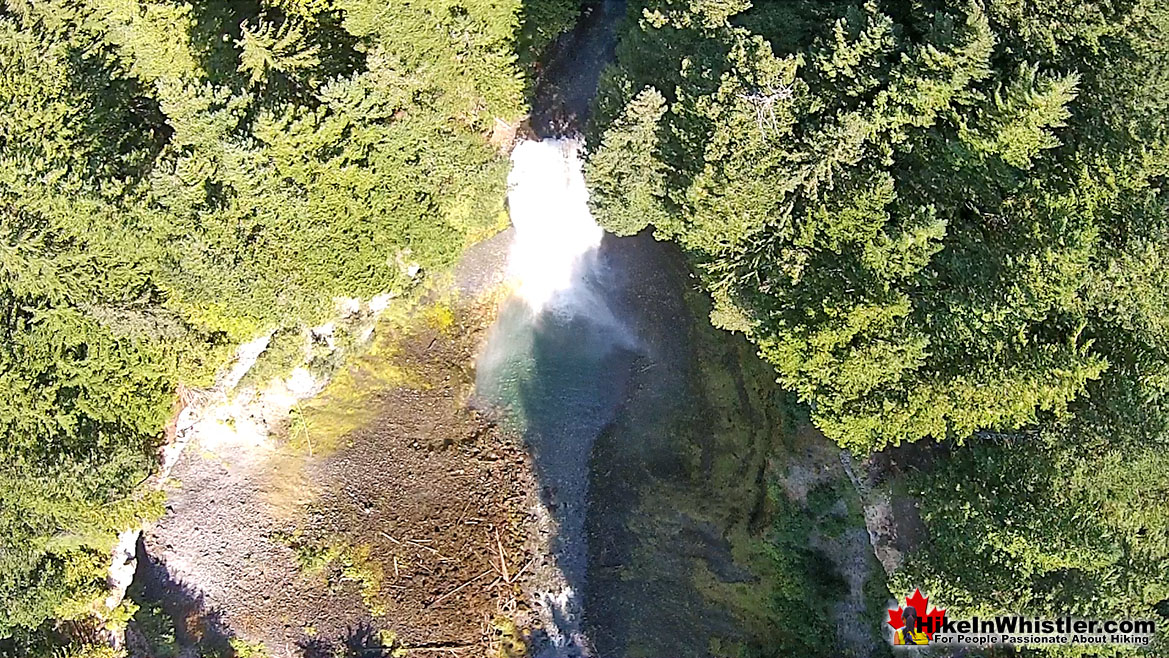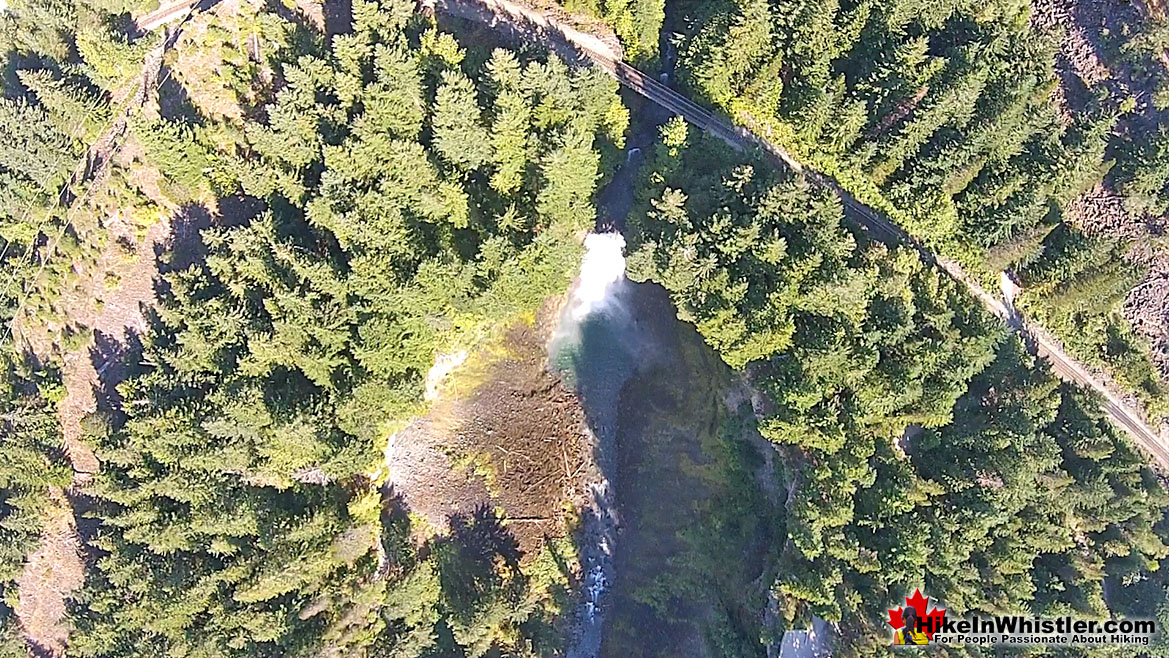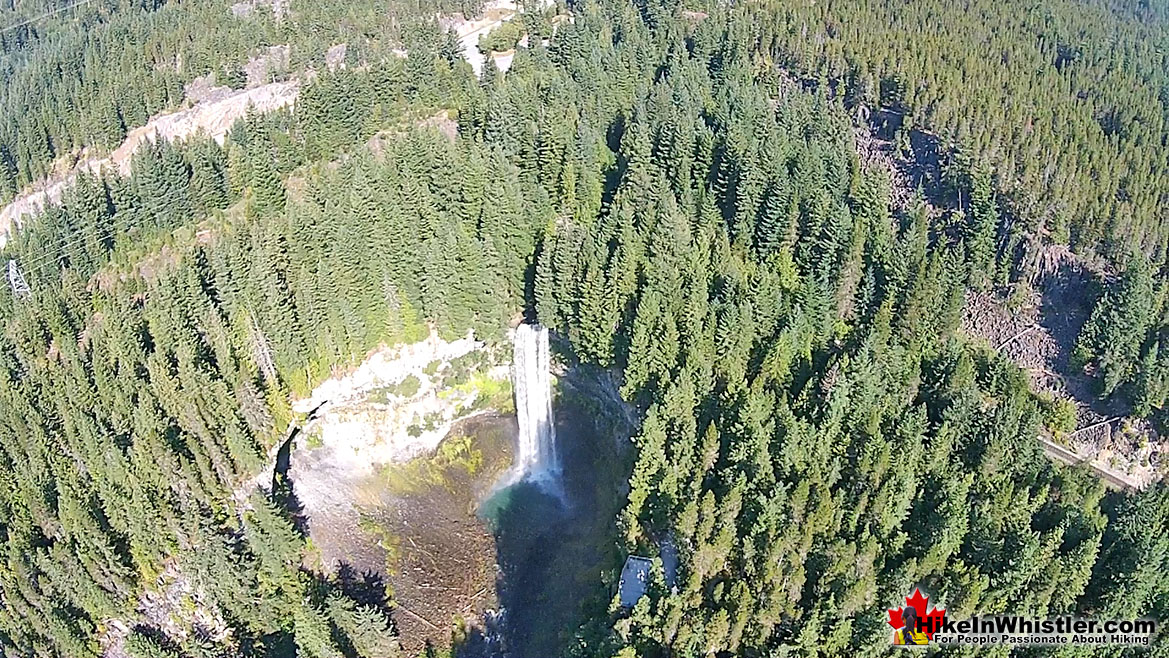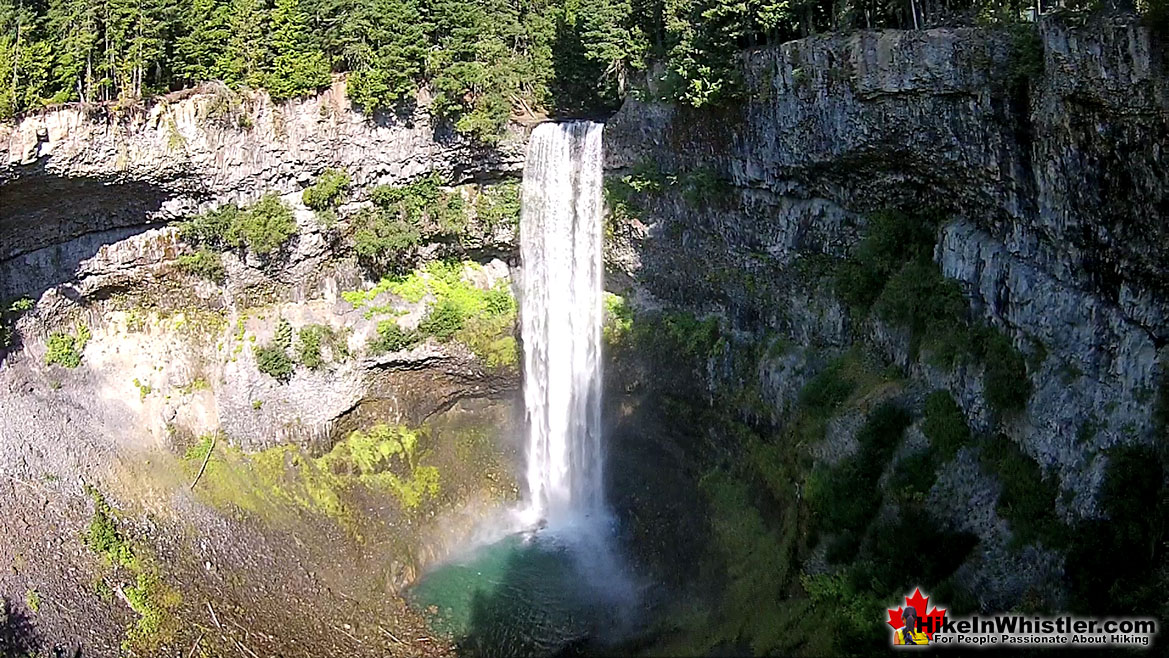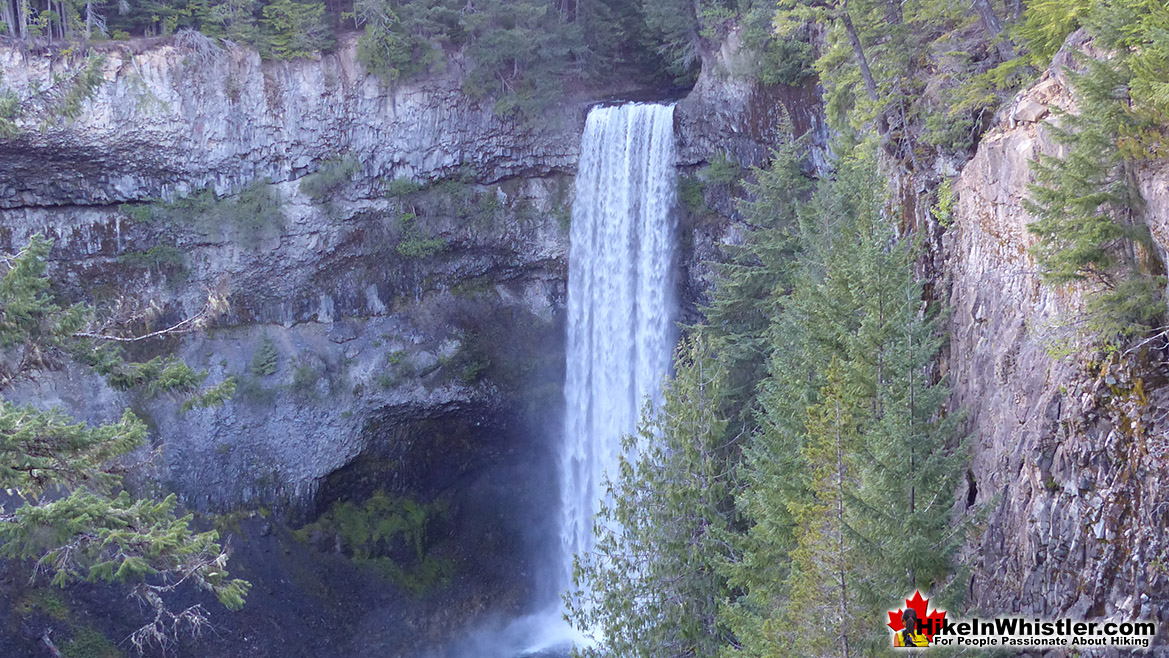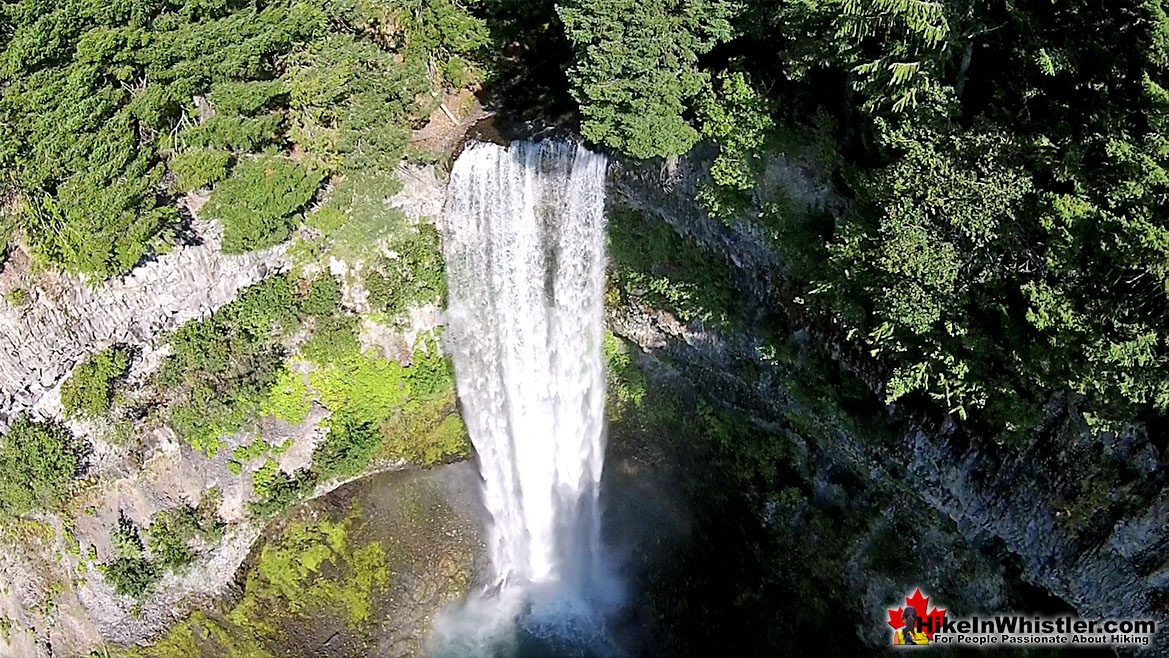 More info, details and directions to Brandywine Falls Provincial Park.
More Whistler Aerial Views!

Whistler & Garibaldi Park Hiking Glossary A to Z
Whistler & Garibaldi Park Best Hiking by Month!

Explore BC Hiking Destinations!