Scree: from the Norse "skridha", landslide.  The small, loose stones covering a slope. Also called talus, the French word for slope. Scree is mainly formed from the annual freeze/thaw periods of spring and fall, where water seeps into cracks in the rock and expands when freezing.  Scree slopes are a common obstacle or simply part of the scenery around Whistler.  The terrain at Wedgemount Lake is dominated by scree slopes and a massive erratic field around the lake.
Whistler & Garibaldi Hiking

Alexander Falls  

Ancient Cedars  

Black Tusk  

Blackcomb Mountain  

Brandywine Falls  

Brandywine Meadows  

Brew Lake  

Callaghan Lake  

Cheakamus Lake  

Cheakamus River  

Cirque Lake 

Flank Trail 

Garibaldi Lake 

Garibaldi Park 

Helm Creek  

Jane Lakes 

Joffre Lakes  

Keyhole Hot Springs  

Logger's Lake  

Madeley Lake  

Meager Hot Springs 

Nairn Falls  

Newt Lake 

Panorama Ridge 

Parkhurst Ghost Town 

Rainbow Falls  

Rainbow Lake 

Ring Lake  

Russet Lake  

Sea to Sky Trail 

Skookumchuck Hot Springs  

Sloquet Hot Springs 

Sproatt East 

Sproatt West  

Taylor Meadows  

Train Wreck  

Wedgemount Lake  

Whistler Mountain

January 

February 

March 

April 

May 

June 

July 

August 

September 

October 

November 

December
Black Tusk in Garibaldi Park near Whistler is a crumbling mountain blanketed in scree.  From the top of Black Tusk, to its steep chimney climb, jet-black chunks of rock crumble down the scree slopes everywhere you look.  Black Tusk is the extraordinarily iconic and appropriately named mountain that can be seen from almost everywhere in Whistler.  The massive black spire of crumbling rock juts out of the earth in an incredibly distinct way that appears like an enormous black tusk plunging out of the ground.  Whether you spot it in the distance from the top of Whistler Mountain or from vantage points along the Sea to Sky Highway, its appearance is breathtaking.  Black Tusk, created in the fires of the Garibaldi Volcanic Belt and is one of the most admired and hiked to destinations in Garibaldi Provincial Park.  Every angle you look at it, from far away, to closer vantage points such as Taylor Meadows, Helm Creek, Panorama Ridge or Garibaldi Lake.  All views give you the certain belief that it mus be impossible to hike to the top.  In fact, Black Tusk seems to look more impossible to climb the closer you get to it.  Even when you are close enough to touch its vertical, black and crumbling sides, you wonder in amazement how anyone can possible get up to the peak of this incredible mountain.  Black Tusk is near the centre of Garibaldi Park, and is accessible from three different trailheads, all accessible via old access roads.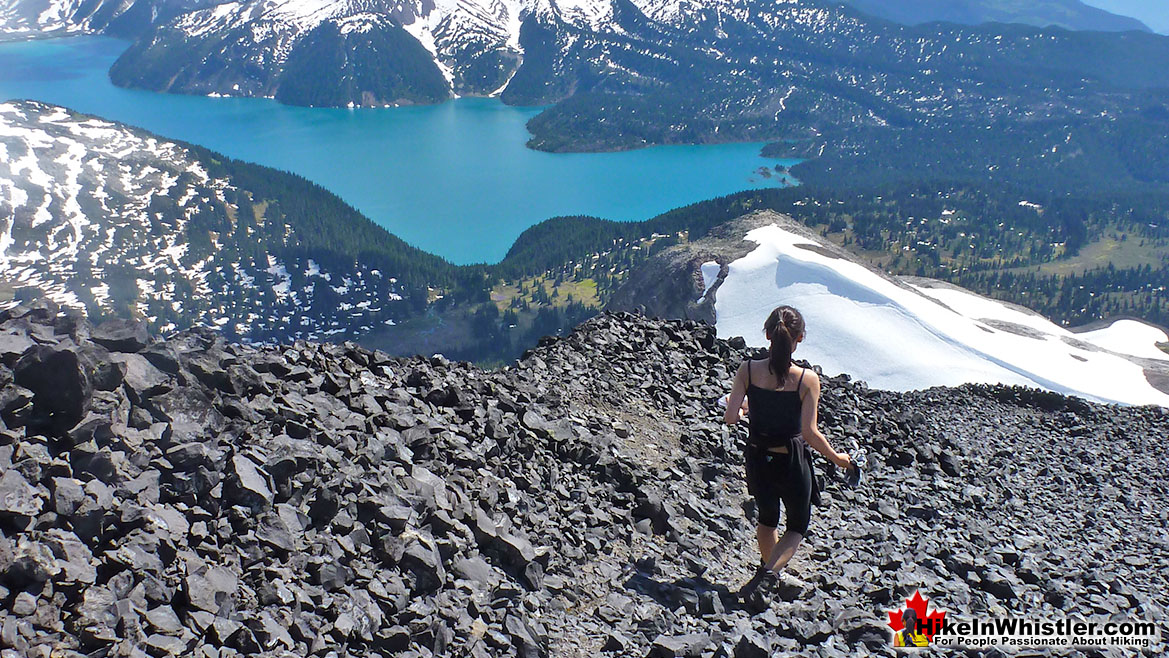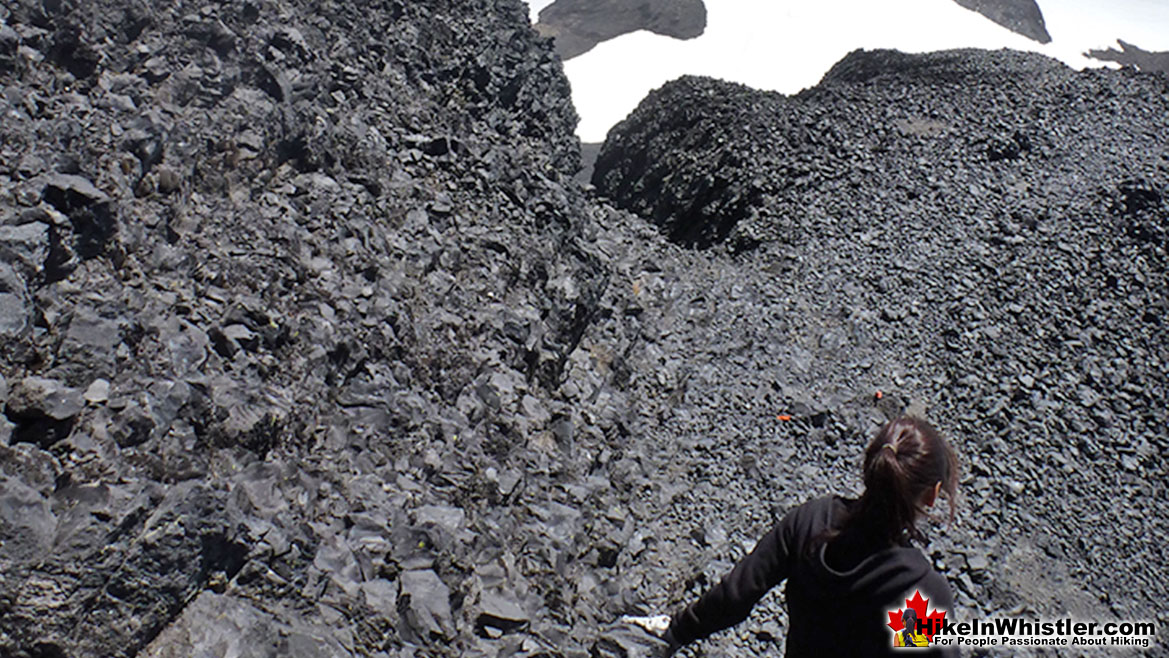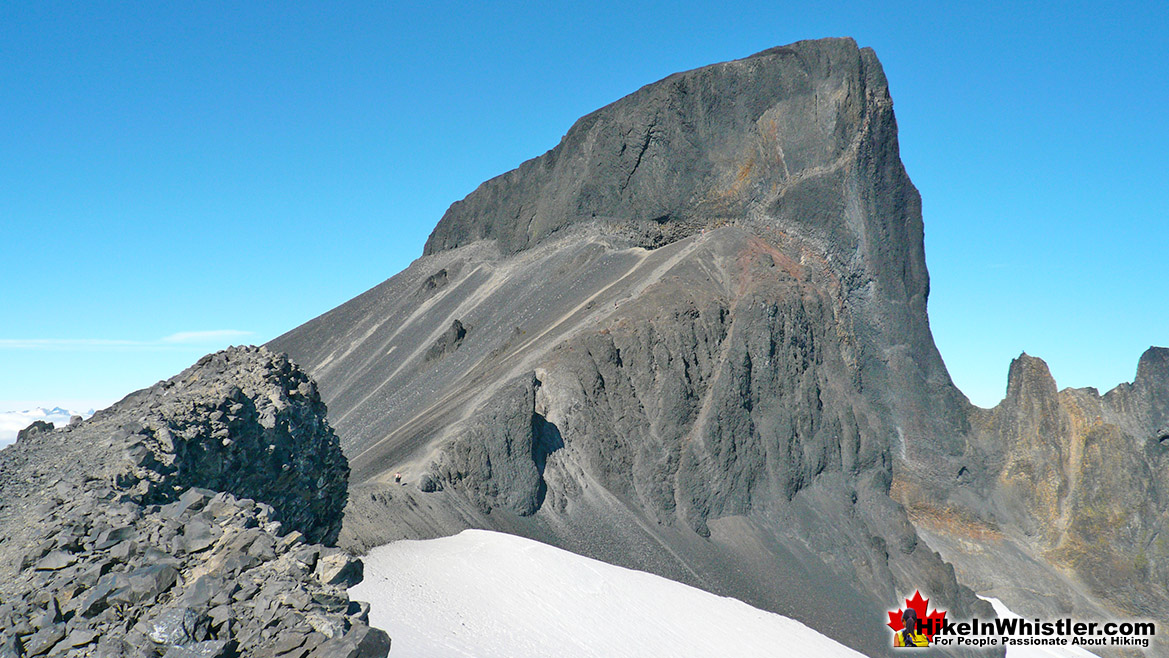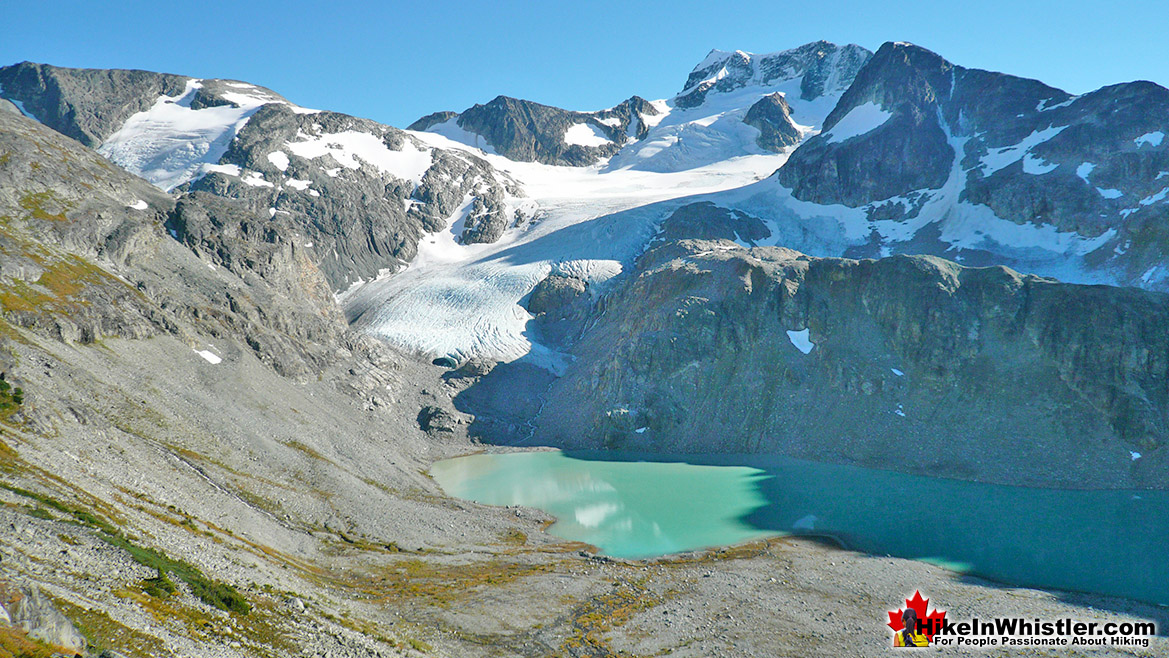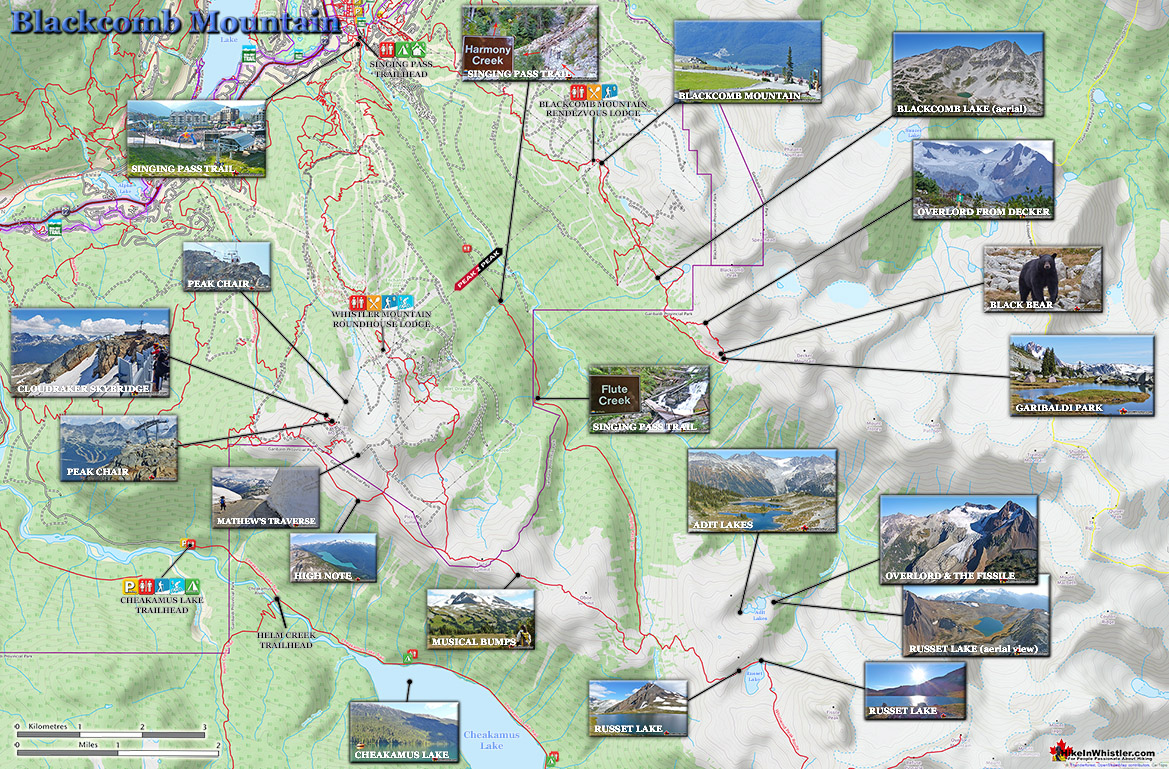 Books About Whistler Wildlife

P

lants of the Whistler Region is an excellent book that includes great pictures and descriptions of most trees you will find in Whistler. Small enough to fit in your pocket and comprehensive enough to identify most things you will encounter growing in the forests of Whistler. Along with conifer trees and broadleaf trees the book has chapters on flowers, berries, ferns and shrubs. You can find Plants of the Whistler Region on Amazon, the Whistler Library and at Armchair Books in Whistler Village. The author Collin Varner has a wonderful series of Plants of.. books on various regions beyond Whistler. Plants of Vancouver and the Lower Mainland, Plants of the Gulf and San Juan Islands and Southern Vancouver Island, and Plants of the West Coast Trail. In the last couple years he has started a new series of books. The Flora and Fauna of Coastal British Columbia and the Pacific Northwest and Edible and Medicinal Flora of the West Coast: British Columbia and the Pacific Northwest.
**We participate in the Amazon Services LLC Associates Program and earn a small commission on purchases we link through to Amazon at no extra cost to you.  We only link to books and products we love and highly recommend.  Thanks for your support!**
Whistler & Garibaldi Hiking

Alexander Falls  

Ancient Cedars  

Black Tusk  

Blackcomb Mountain  

Brandywine Falls  

Brandywine Meadows  

Brew Lake  

Callaghan Lake  

Cheakamus Lake  

Cheakamus River  

Cirque Lake 

Flank Trail 

Garibaldi Lake 

Garibaldi Park 

Helm Creek  

Jane Lakes 

Joffre Lakes  

Keyhole Hot Springs  

Logger's Lake  

Madeley Lake  

Meager Hot Springs 

Nairn Falls  

Newt Lake 

Panorama Ridge 

Parkhurst Ghost Town 

Rainbow Falls  

Rainbow Lake 

Ring Lake  

Russet Lake  

Sea to Sky Trail 

Skookumchuck Hot Springs  

Sloquet Hot Springs 

Sproatt East 

Sproatt West  

Taylor Meadows  

Train Wreck  

Wedgemount Lake  

Whistler Mountain

January 

February 

March 

April 

May 

June 

July 

August 

September 

October 

November 

December